Our doostops come in natural light Oak wood...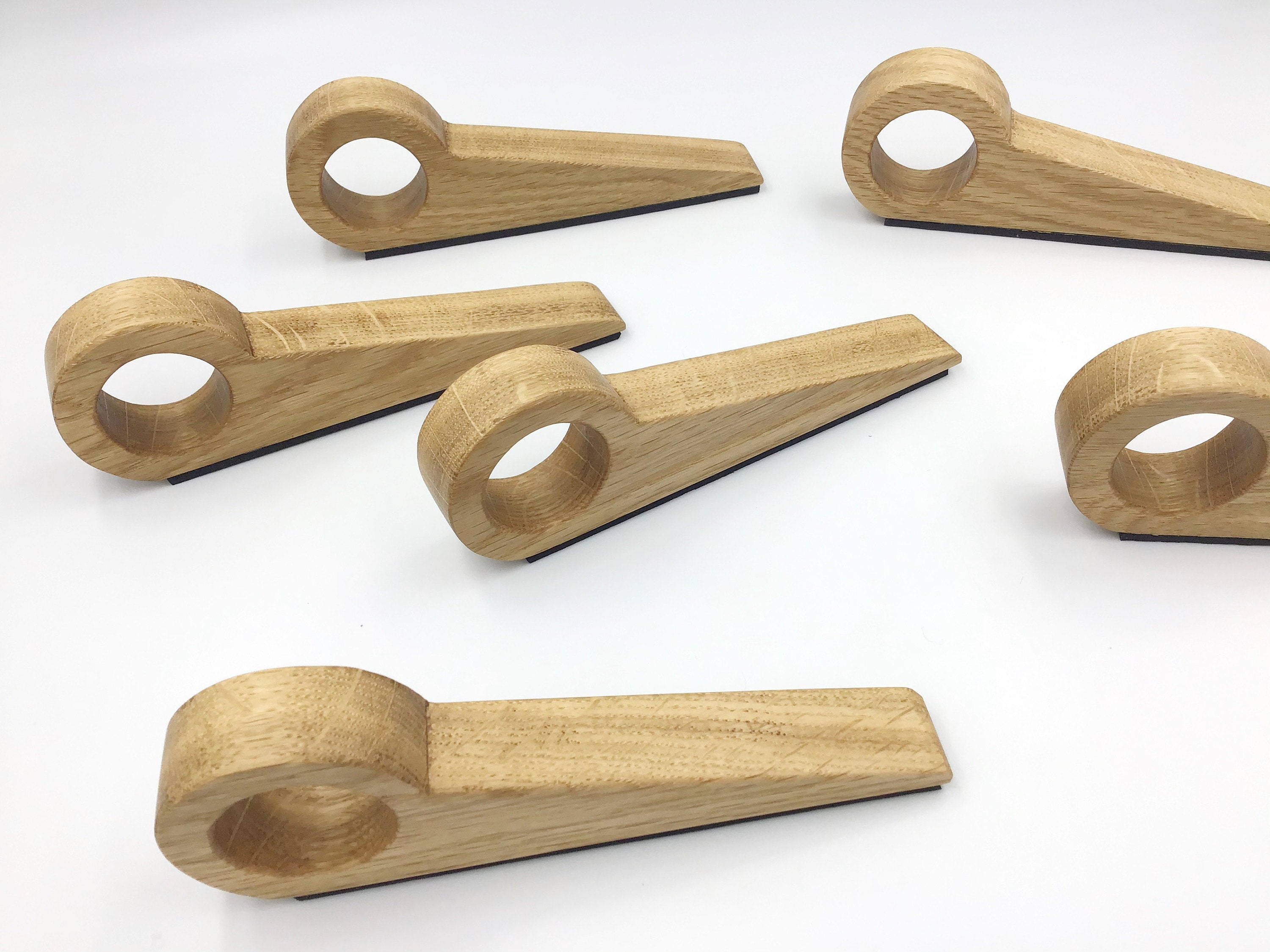 Or Dark Oak wood stain...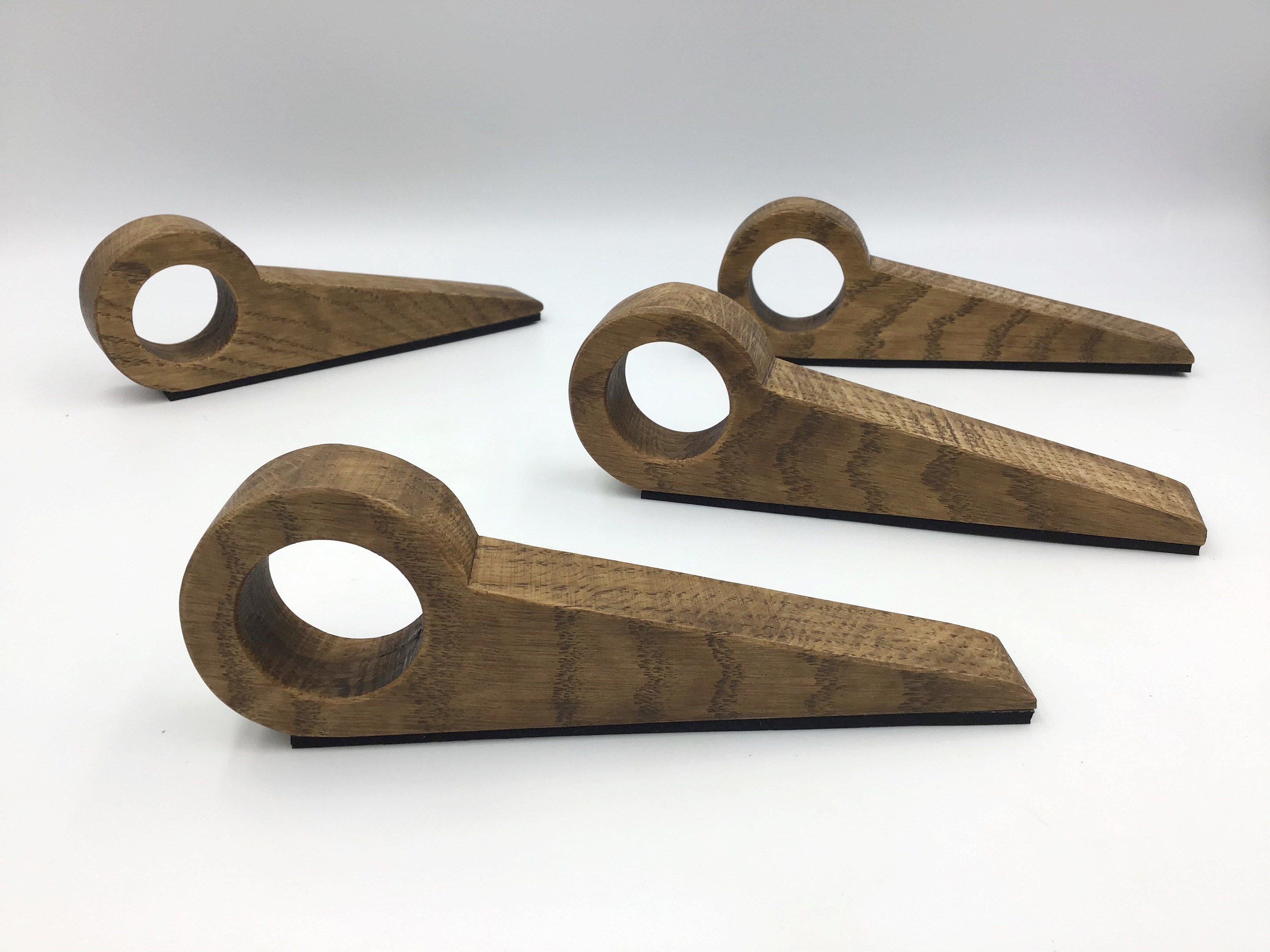 They have a cushioned foam foot - so they will not slip on wooden floors or scratch the surface...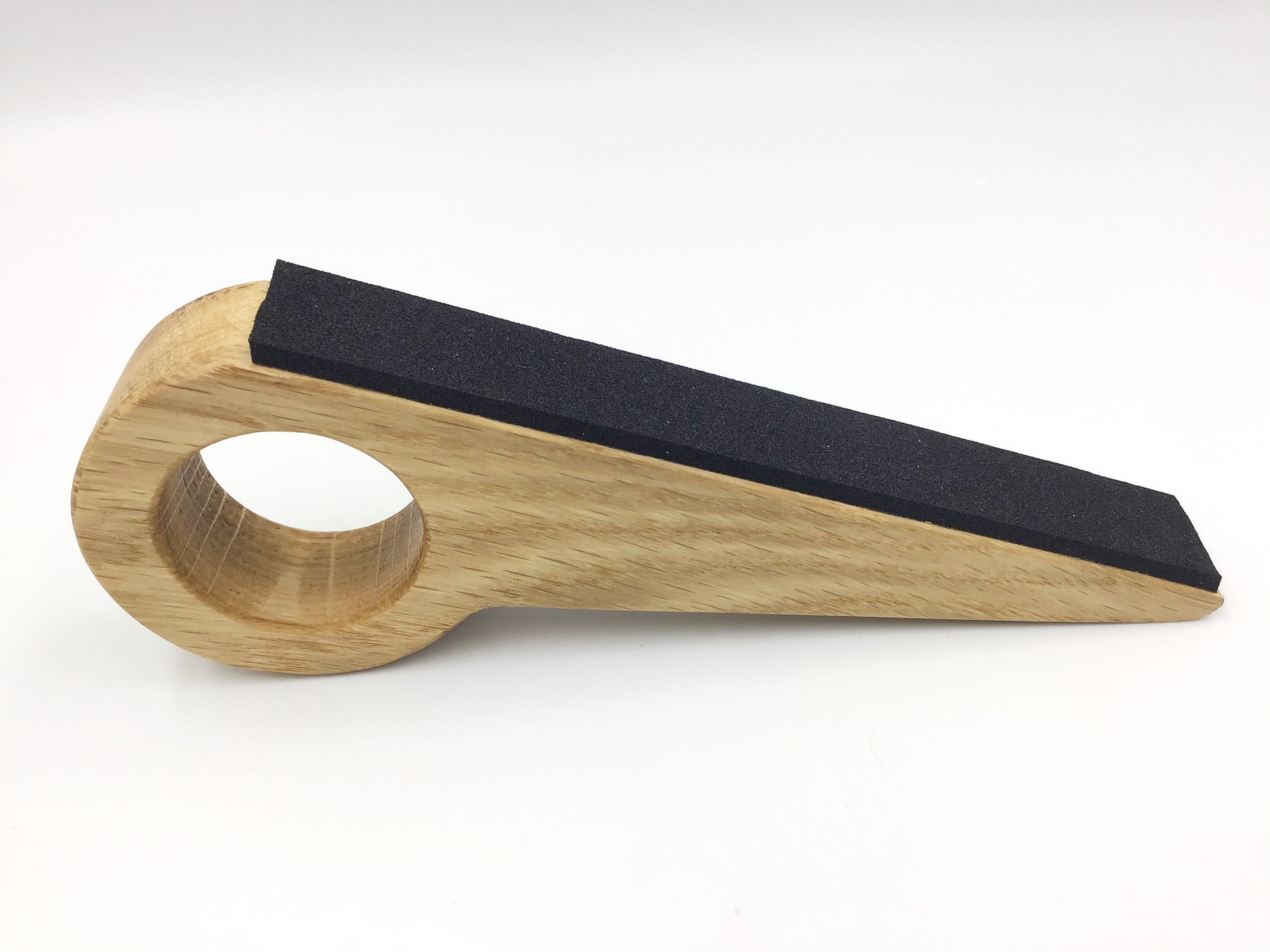 Don't they look cute all lined up together...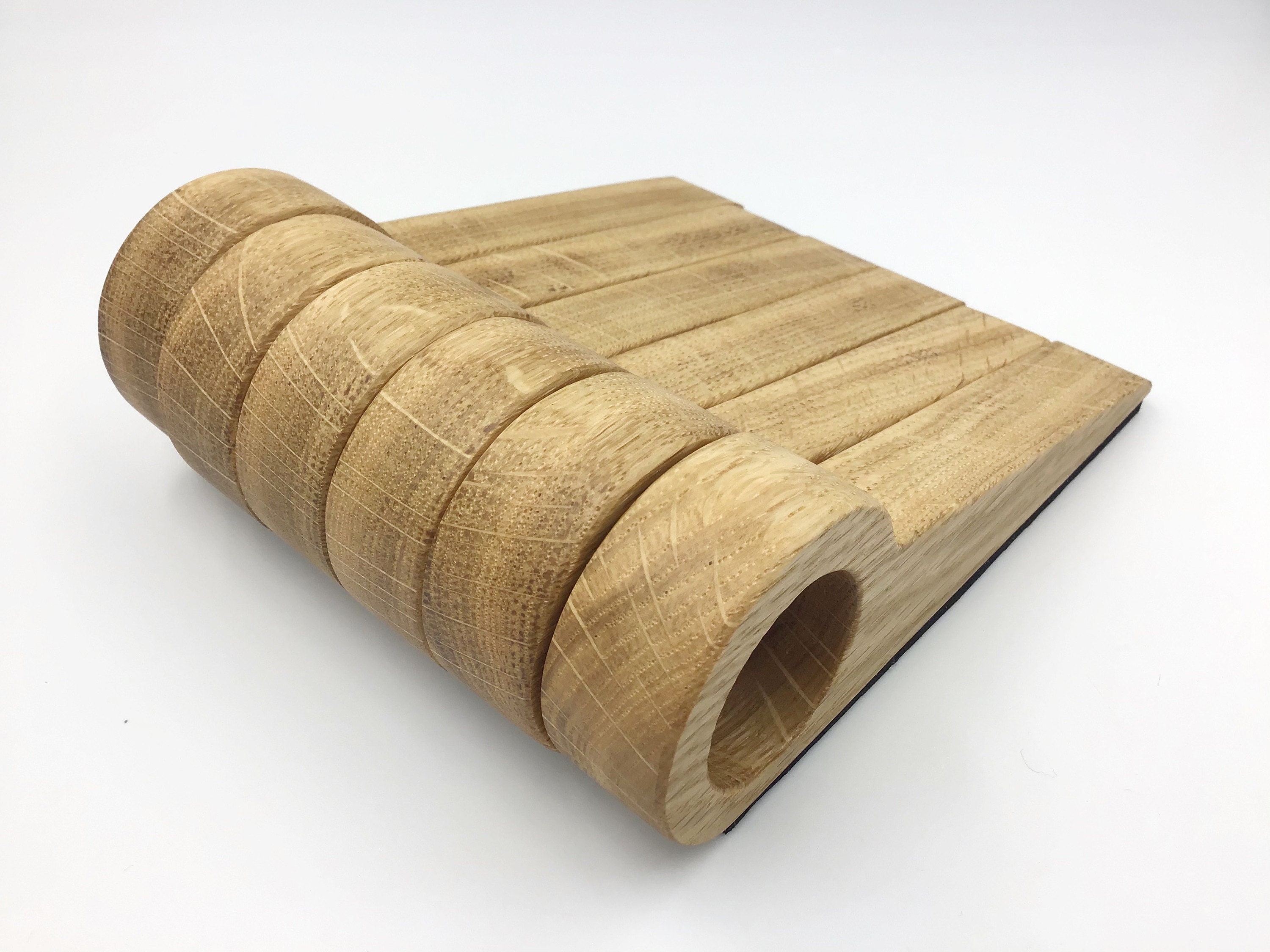 Here they are photographed with a standard 'Baked Bean' can to give you an idea of size...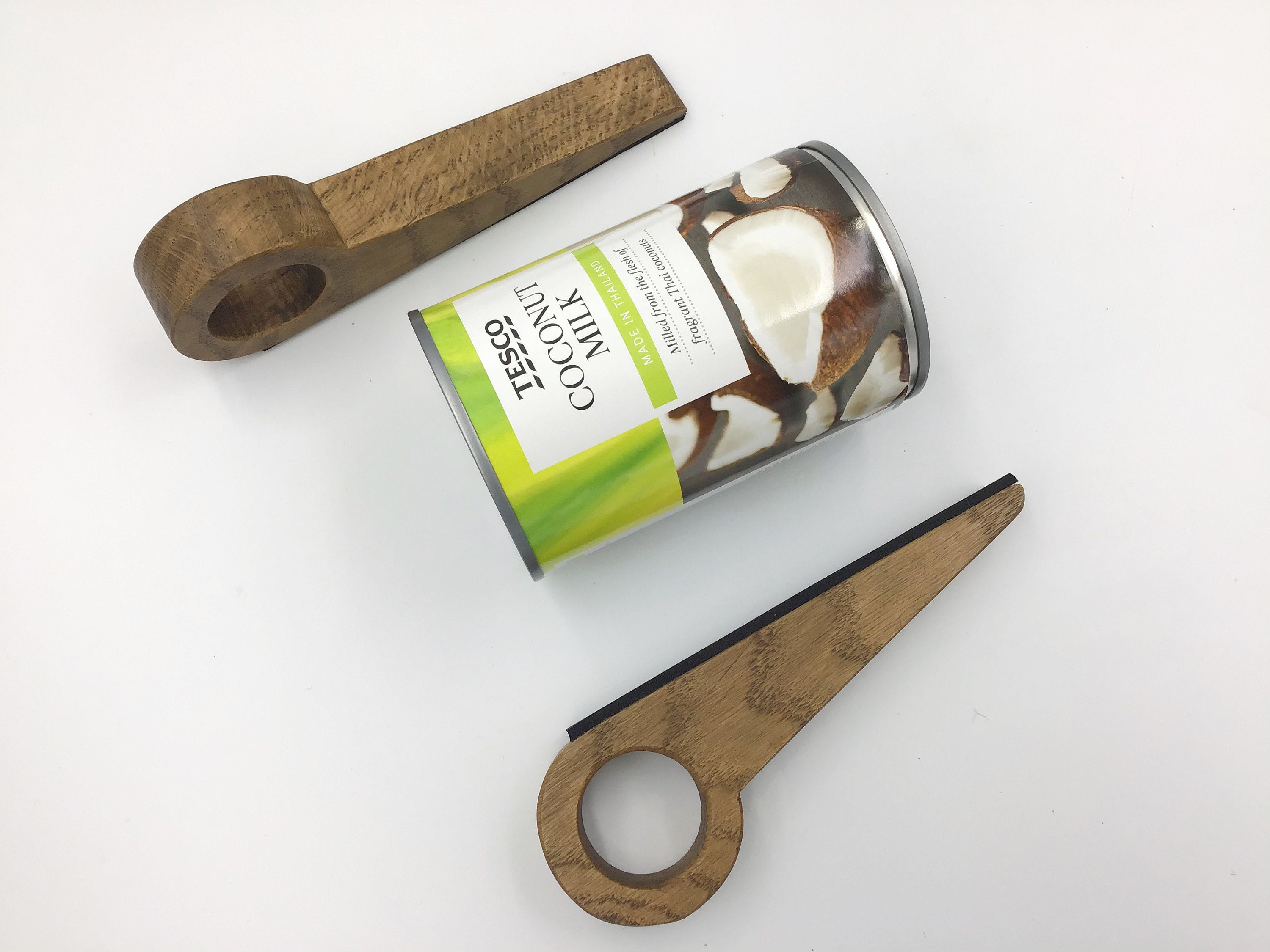 So, whether you live in a country cottage or a modern home with clean lines, these doorstops should be prefect for your home...