It's amazing how much has changed since Paul and I met in May 2008. Our hairstyles were radically different for a start…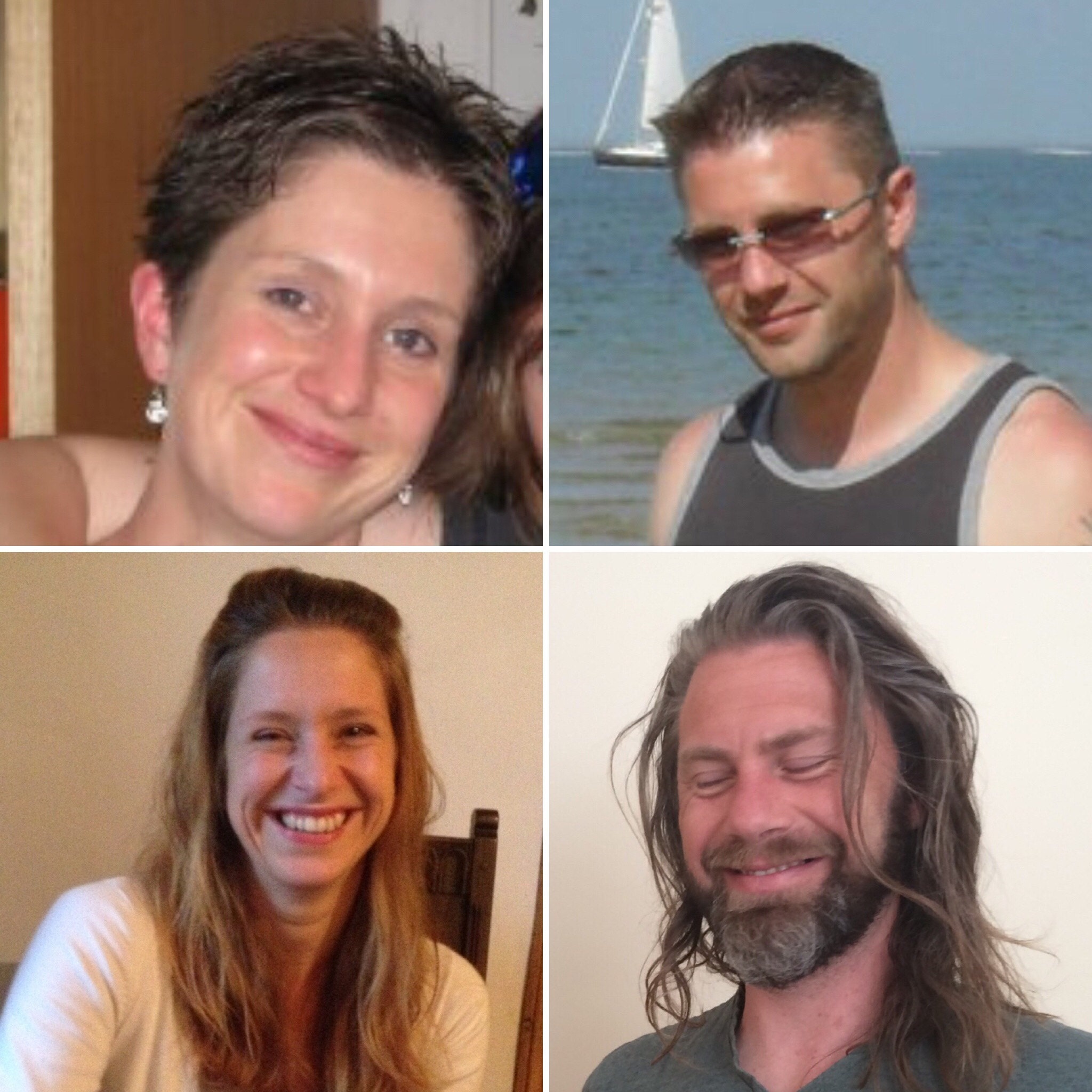 We met on a post-Graduate Management Diploma. Paul was an Area Manager for Wessex Water and I was on the Graduate Management Scheme for our Local Authority.  
But we soon started dreaming of growing lavender or raising llamas or basically doing anything which meant that we could spend more time together.  
In 2014 we made the leap, after my daughter – then 18 - moved out of home (she's since moved back in with us). 
Despite all the dreaming, the actual move itself was a blind leap of faith. 
We knew that we couldn't afford to remain in England if we were to give up our 'career jobs', so we did a quick Internet search of properties in West Wales – close enough to Bristol where my daughter was going to be living – and put an offer in on the first and only house we went to view. 
There was just something about the inevitability of it, that made me believe that we were meant to move to the small village of Abergorlech on the edge of the Brechfa Forest on the banks of the Cothi River.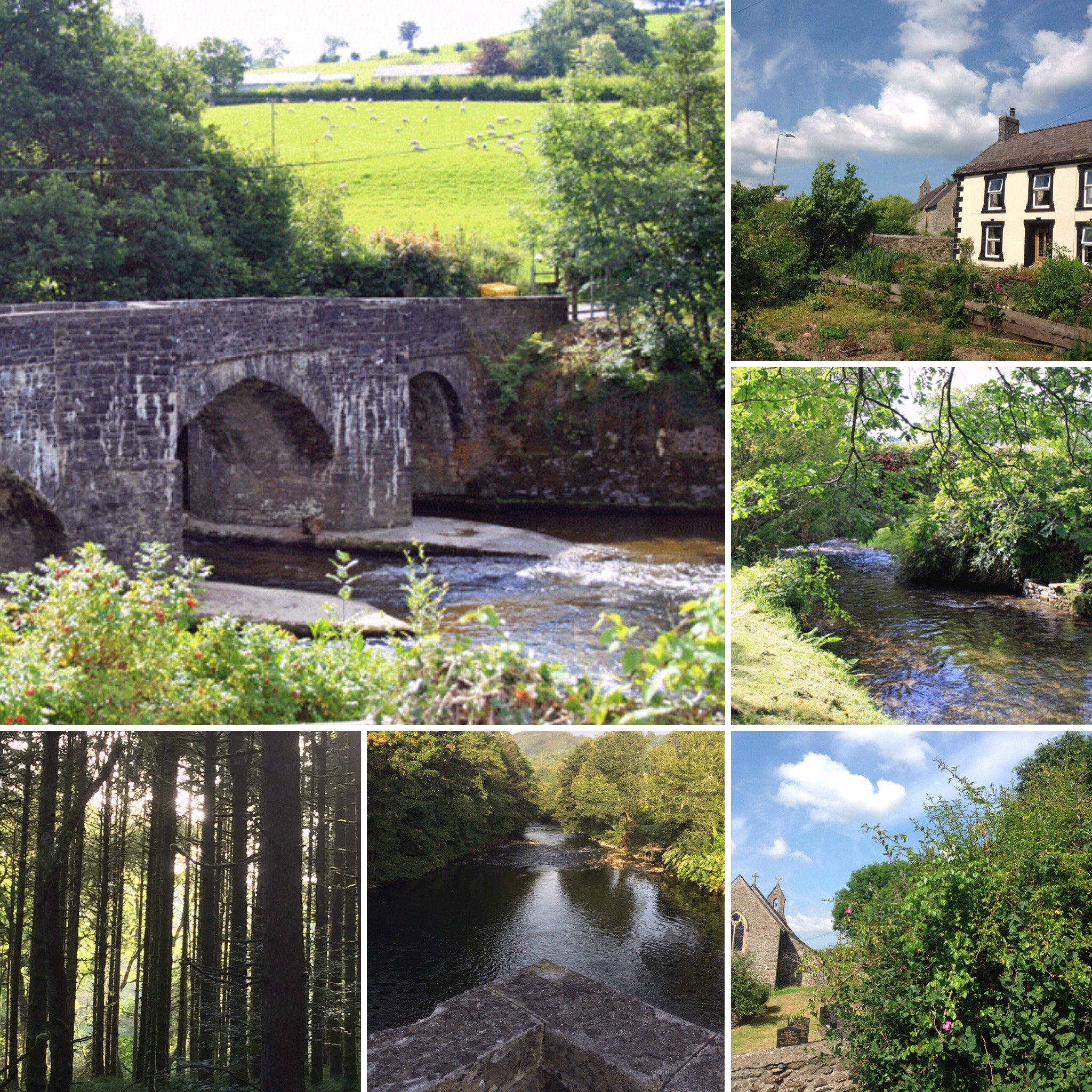 The plan was for me to move here full-time to renovate the cottage, whilst Paul remined doing his 'proper job' for at least 2 years. 
But – as fate would have it – we moved into the same village as a couple who ran an Arborist Training and Tree Work Company (Proclimber) and they offered to take Paul on and train him. 
It was the start of a journey that made us both fall in love with trees and tree work…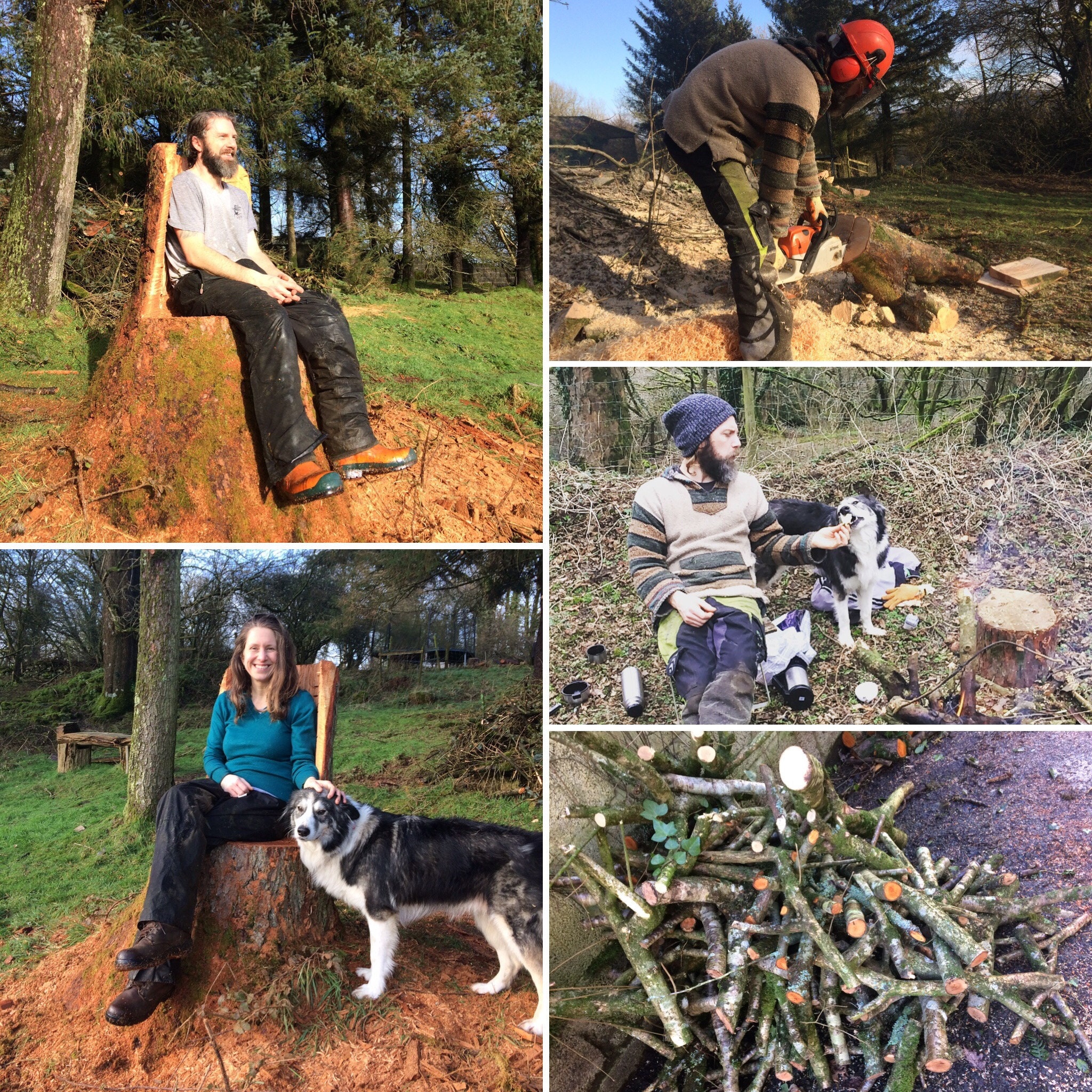 Part of that journey was to see the 'waste' that often accompanies 'tree work'. 
Some clients want to retain larger pieces of wood for firewood; but very often people just want the 'mess' gotten rid of. 
Unfortunately, this often means that perfectly useful wood is put through a large machine called a chipper that can then be sprayed back across the land or can be taken away 'out of sight, out of mind'. 
Perversely, this can then create a problem for the Tree Surgeons who can then struggle to find cost-effective ways of disposing of these vast quantities of chip.  
Paul and I were astounded! Shocked! Dismayed! 
All that wood going to 'waste'… 
We took it upon ourselves to try to make beautiful and useful things from this 'waste' material and it is from this that 'gorlech' was born.  
Just a little imagination and a lot of hard work can turn something like this…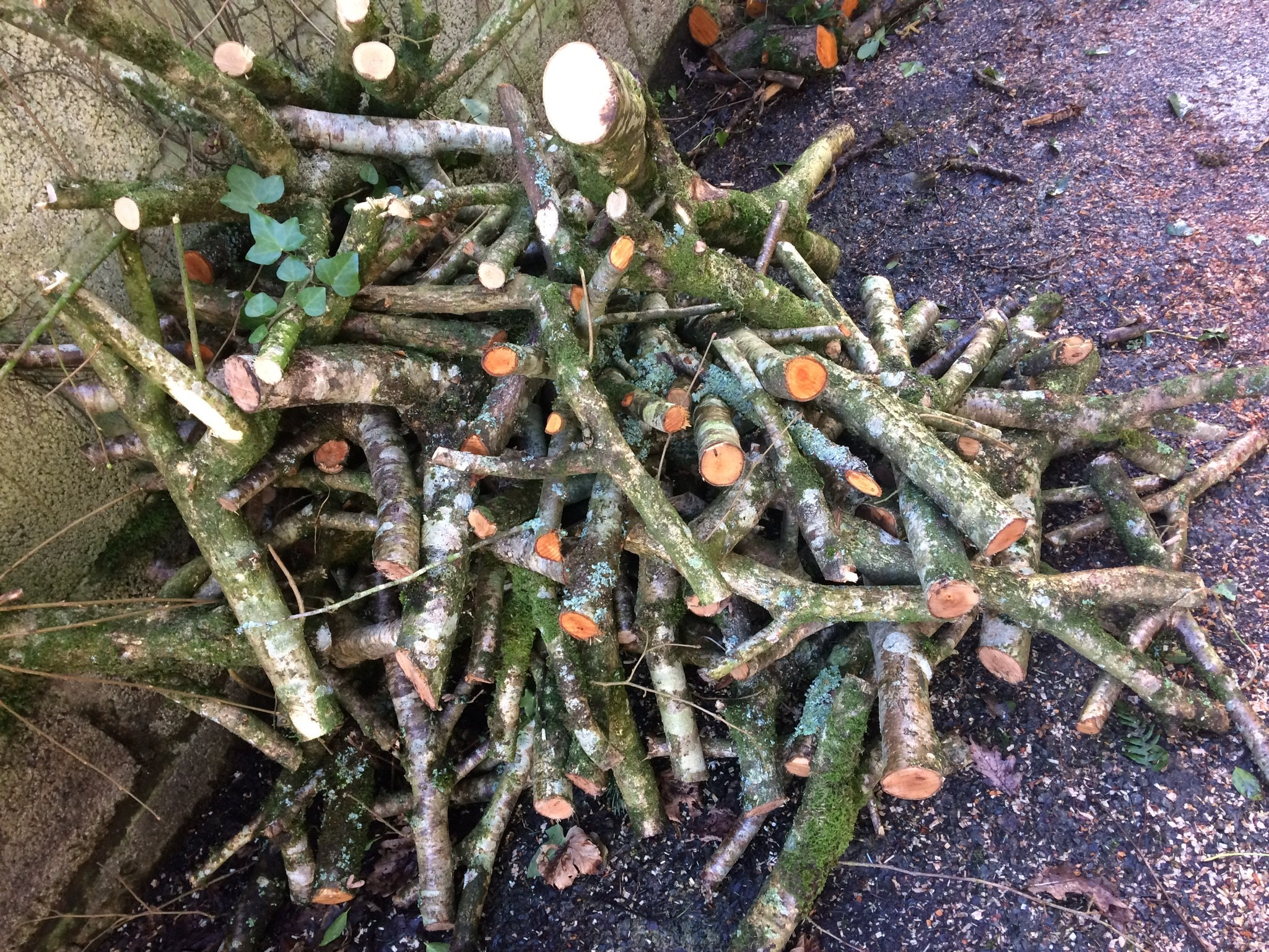 Into something like this…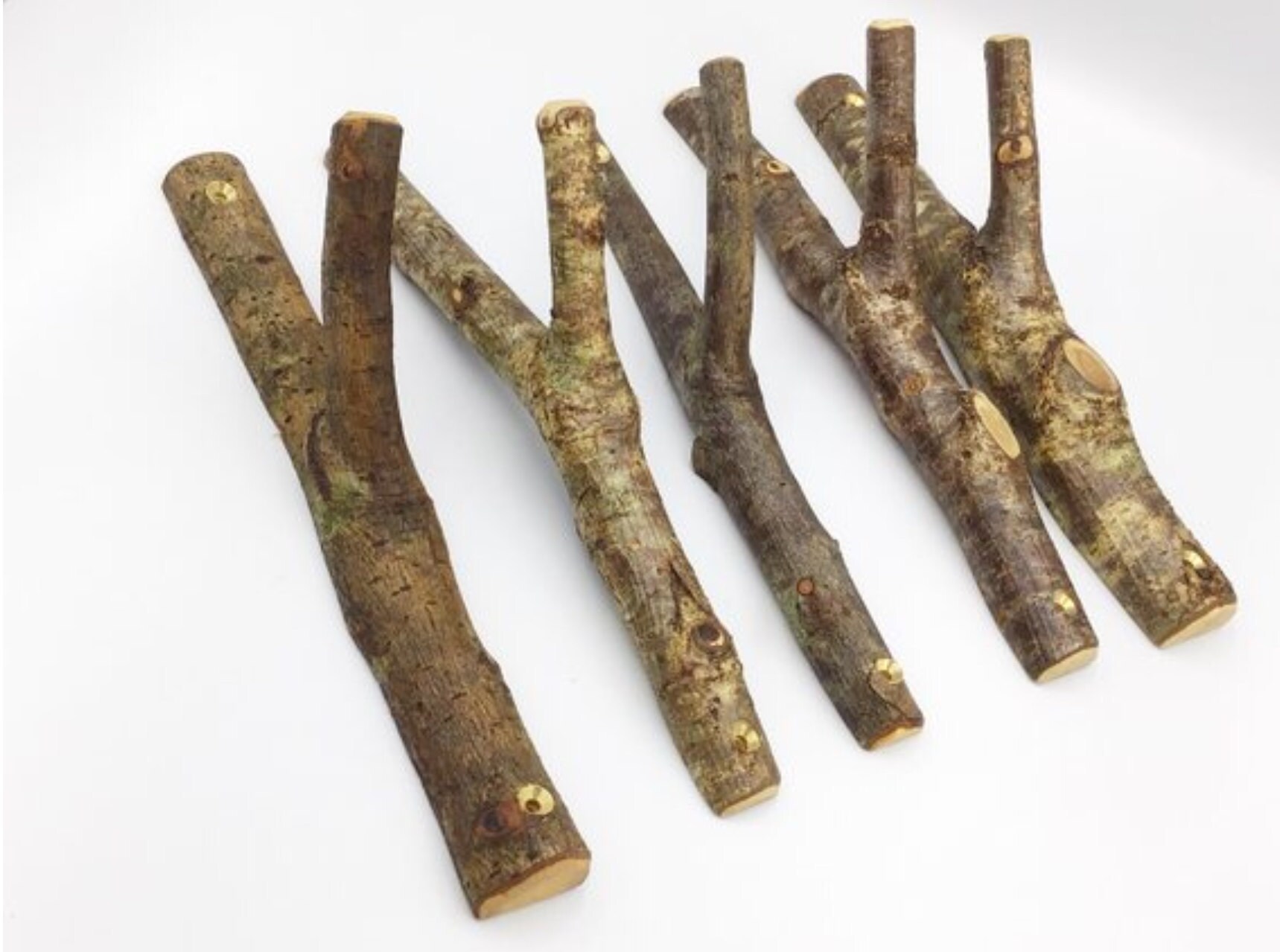 I know that it's a cliché, but it is incredibly satisfying.  
Life may not be easy some days and we definitely won't ever be rich, but there are no regrets. 
When we started, we had a list of 'success indicators' pinned to the wall in the workshop that were to do with:
spending much more time together (achieved)
getting more satisfaction from our work (achieved); and 
feeling like we make a difference in the world 
We still have a way to go on this last point but feel like we are now heading in the right direction.  
I'm just excited to see what the next 5 years will bring…