Without a doubt Paul and I are very lucky. Not only did we find each other, but then we found Shap…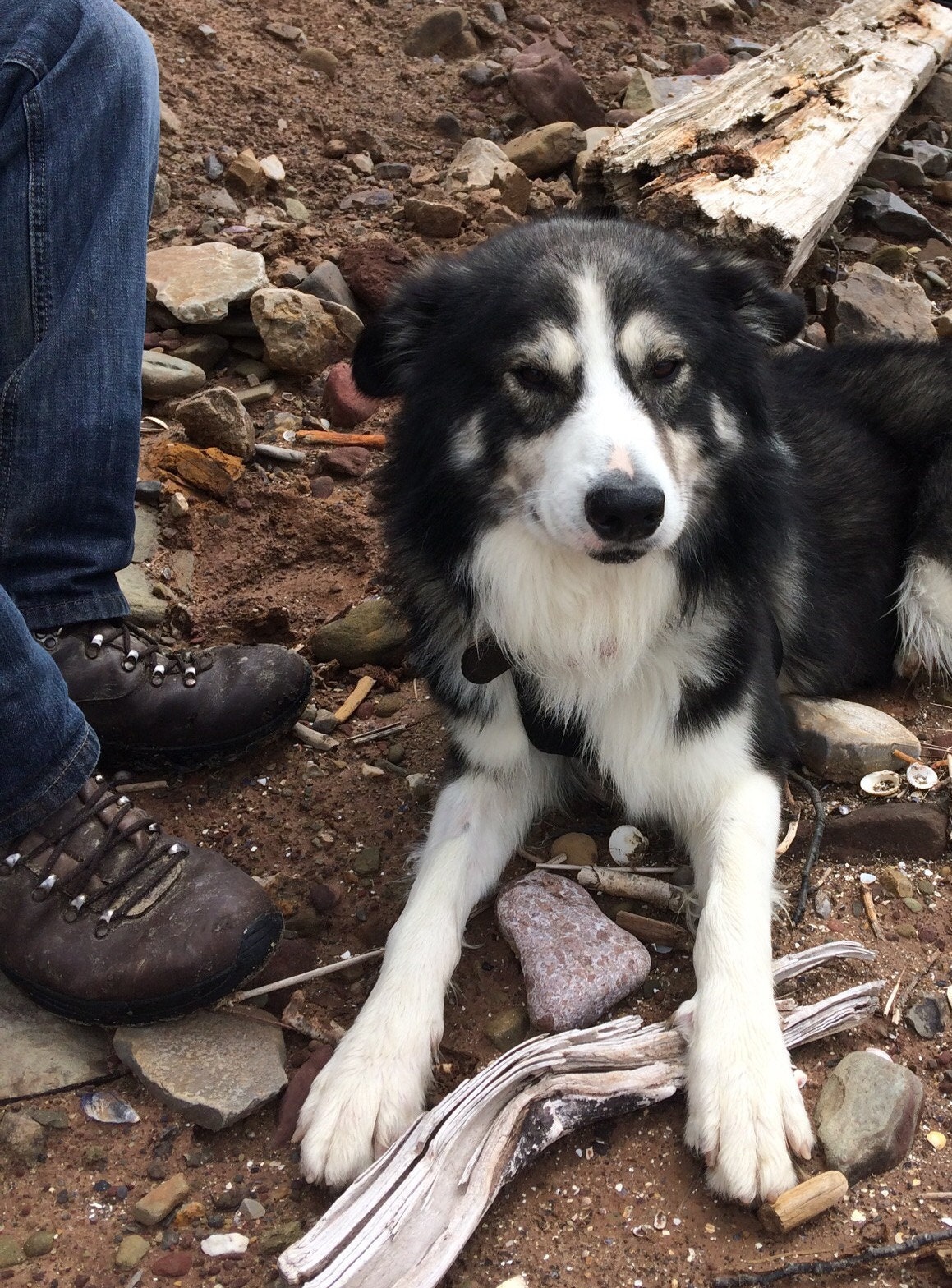 Well actually, we didn't find Shap, Claire's daughter, Esther, did.    
Esther was volunteering as a dog walker for 'Many Tears Animal Rescue Centre' in Carmarthenshire and she knew that we were searching for a dog. We wanted a short-furred (Claire is allergic to dog hair), water-confident small dog that we could take in our sea kayaks. But she found Shap. A long-haired double-coated 30kg Alaskan Malamute x Collie (who isn't overly found of water). She begged us to go and see him and we fell in love...   
On the 4th July 2017, Shap became part of our family.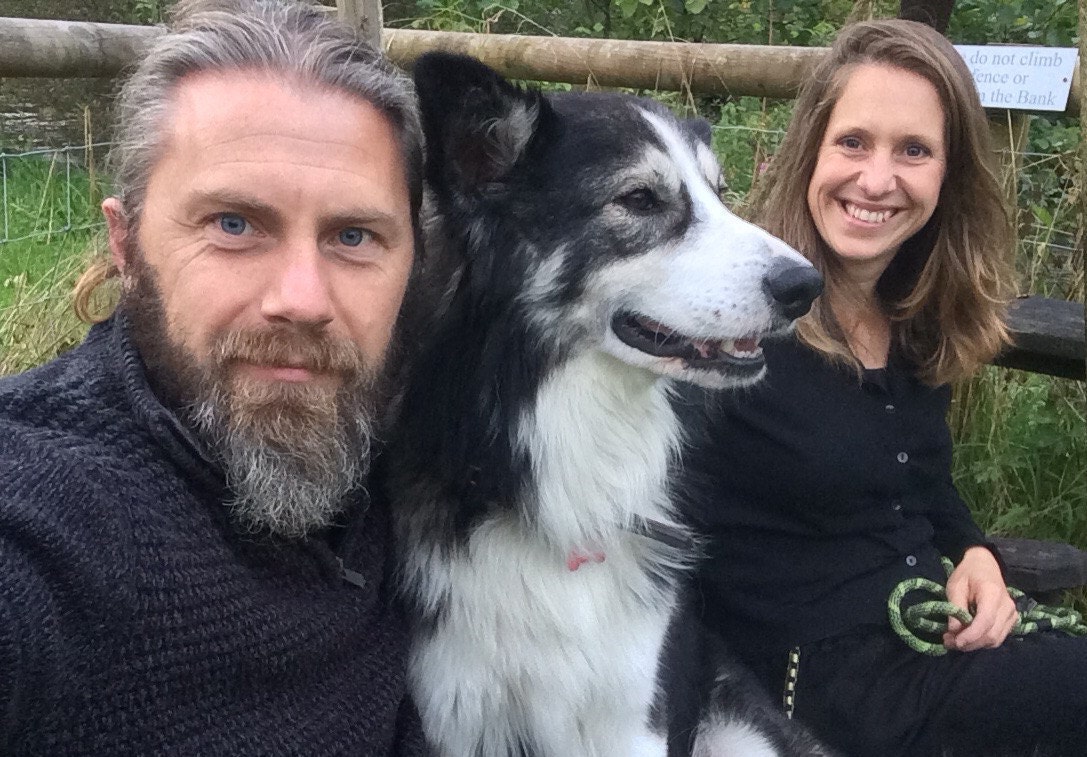 We had 3 cats when we got Shap and we were a little apprehensive about how he would react to them. Paul has had plenty of experience of training dogs, so for the first 2 weeks he was pretty much on a lead most of the time - even in the house - if the cats were around. Whenever he so much as looked at a cat, he was told 'No'. He soon learned that he was at the end of the 'Pecking Order' and now he has an excellent relationship with his 3 furry friends…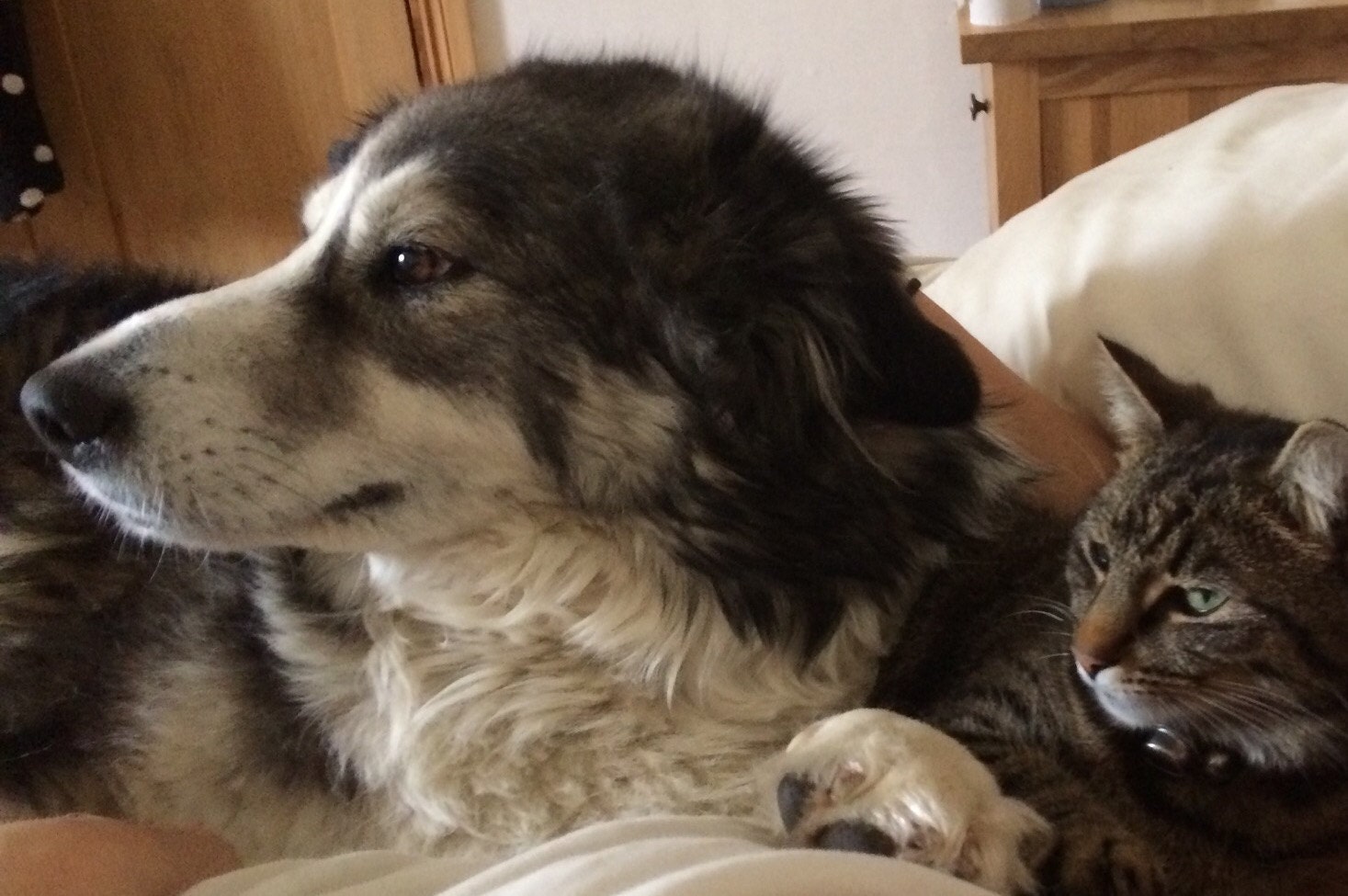 We don't know much about his history, other than that he came from Southern Ireland where he was due to be put down. He was about 1 – 2 years old when we got him, but we don't think he had had many life experiences before he came to us. The first time he saw a bicycle he nearly lost his mind with excitement! Paul took him to the beach at New Quay (West Wales) after he had been with us for a week…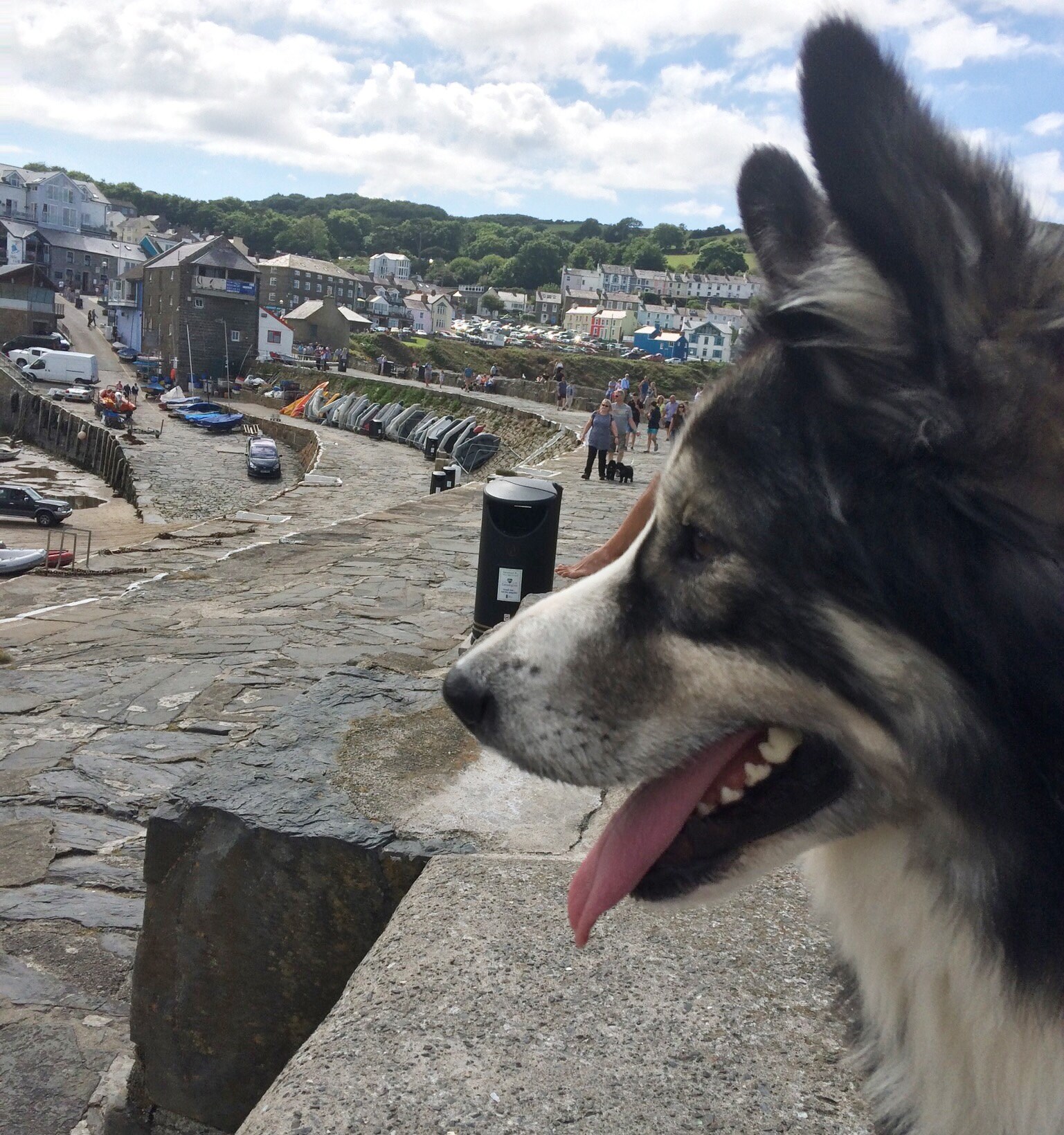 …and he said that he was completely overwhelmed with all that he could see, hear and smell - like 'a box of frogs' was Paul's expression when they came home from their first seaside trip!   
Having Shap around is like being around a toddler that is always in complete and utter awe of the world.  He loves the snow…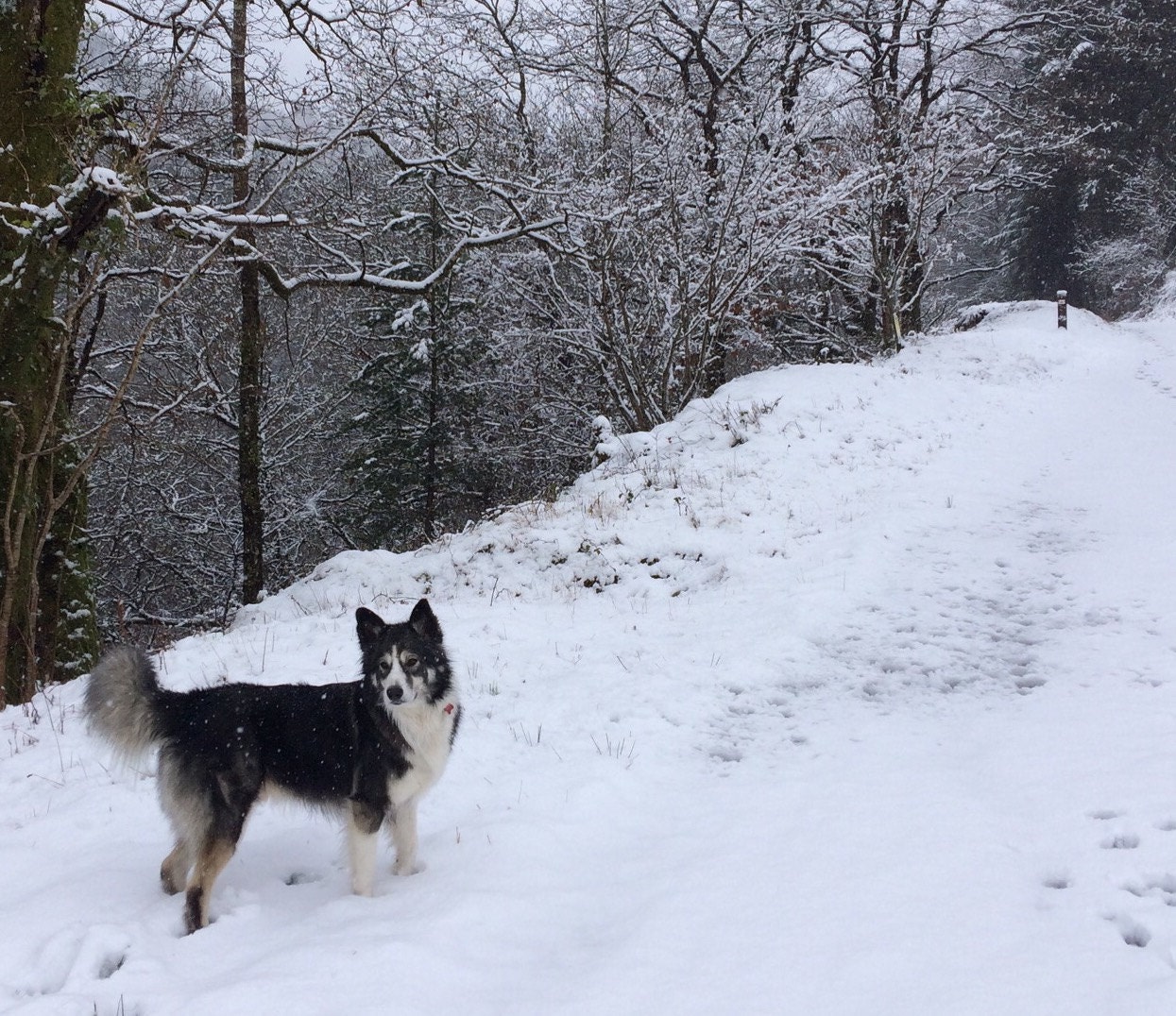 He loves the beach…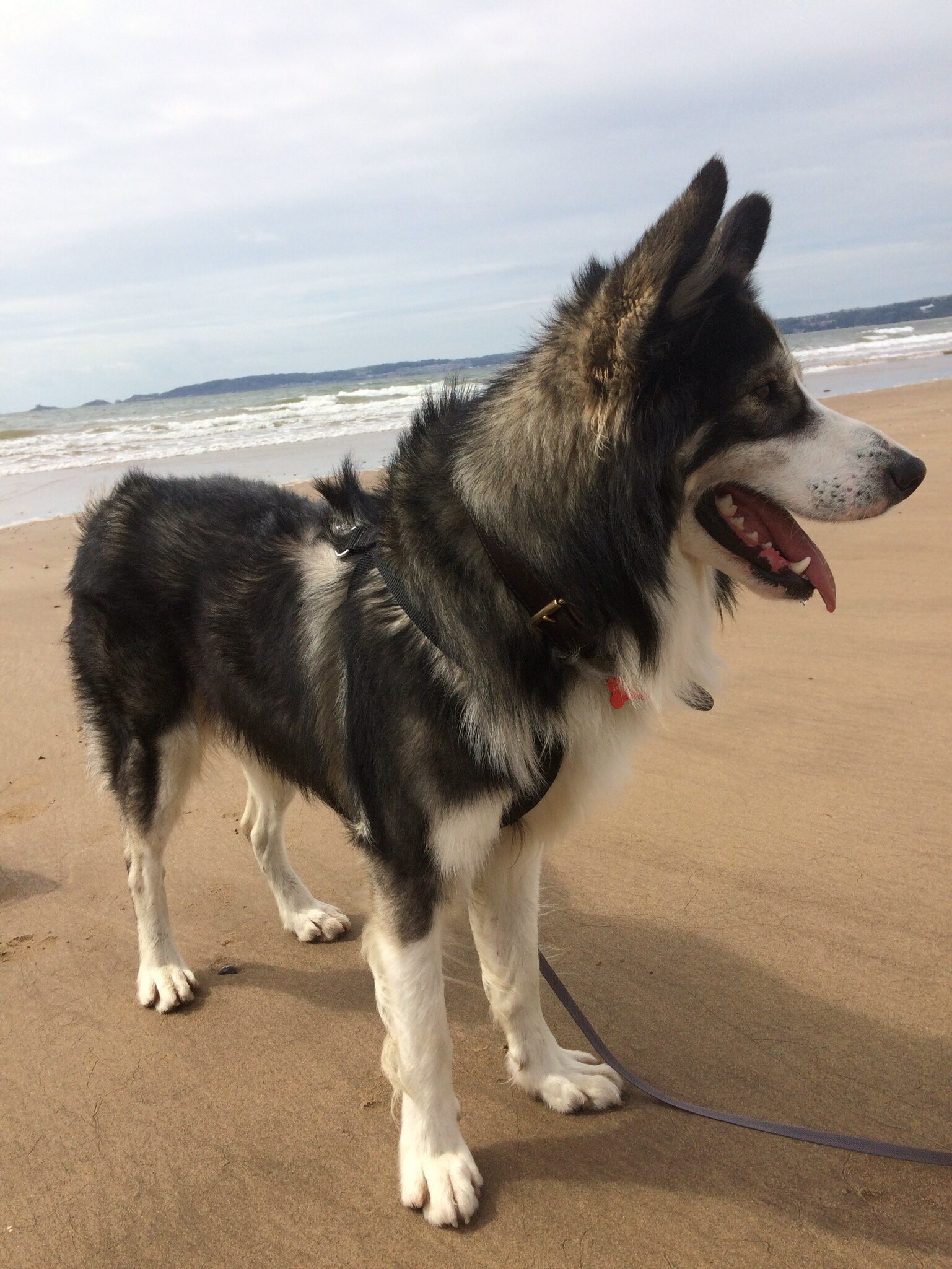 He loves chilling in the garden…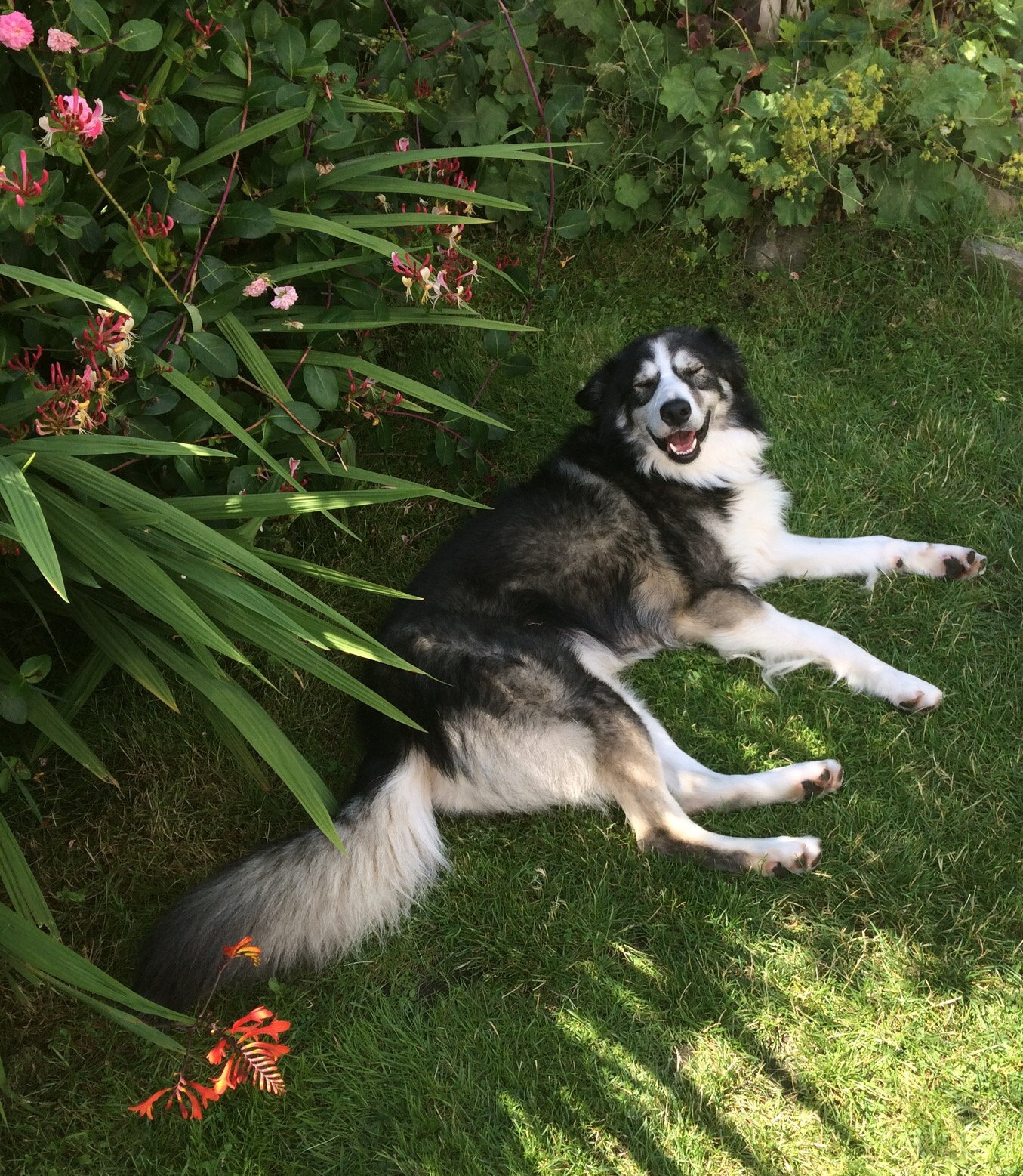 In fact, it's like the sun is always shining on Shap…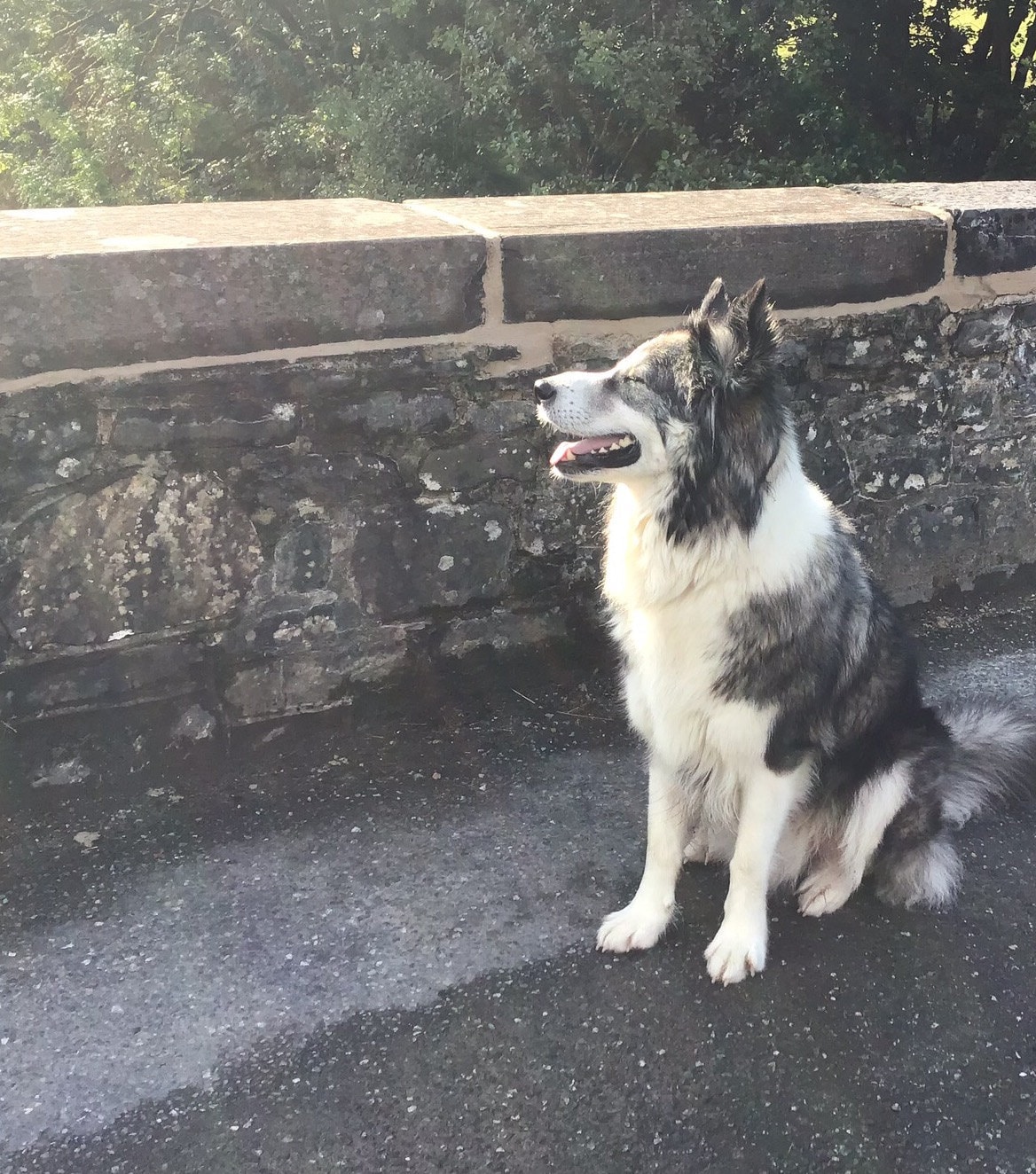 …and he is adored by everyone that he meets.   
I know that we're biased, but we would go as far as saying that he is the perfect dog, the bestest boy in all the lands…