Although, terribly functional we think that a Key Rack can be a strong statement of good design.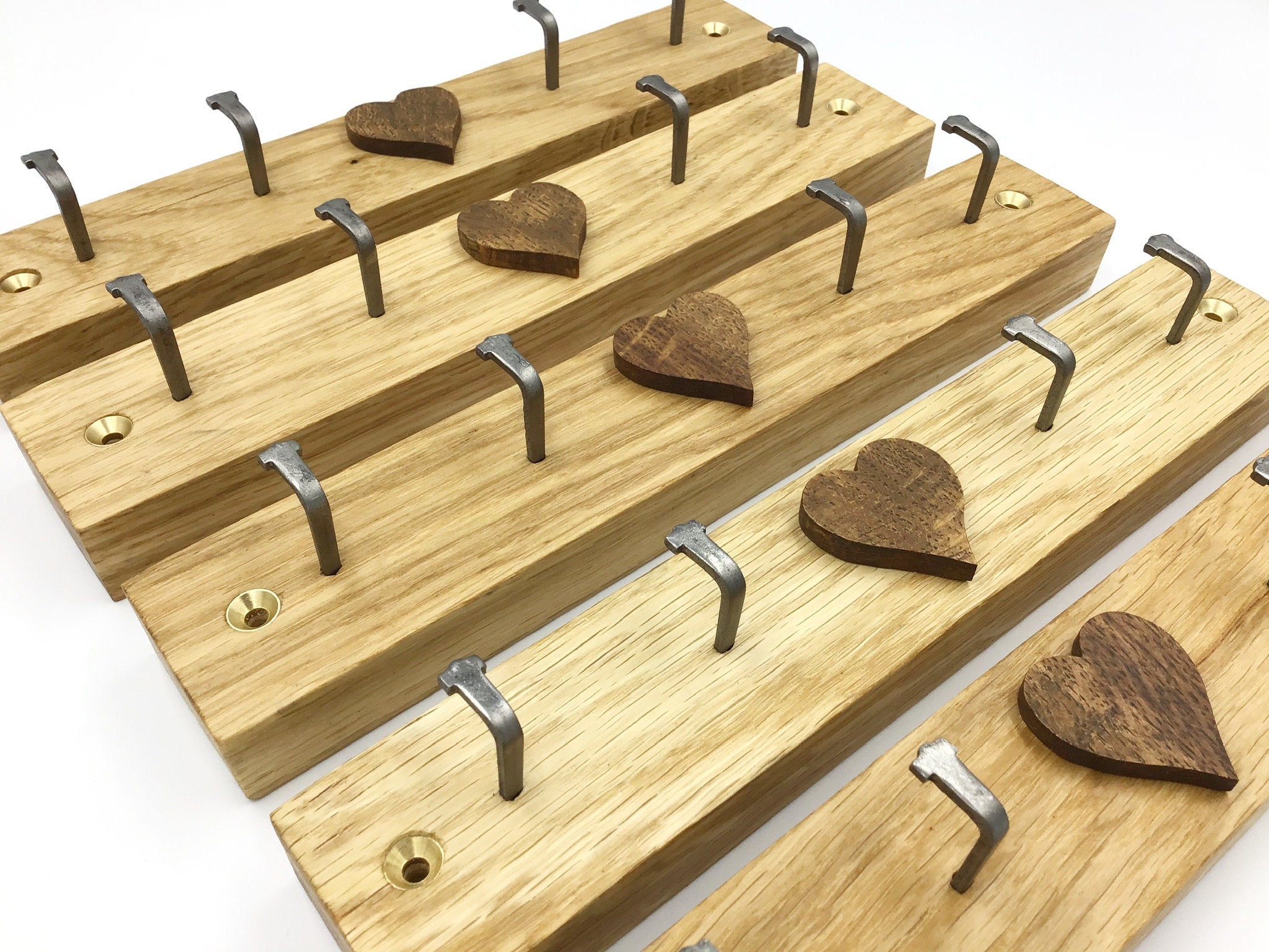 We make a range of Key Racks that provide a 'Modern Rustic' design statement for your home.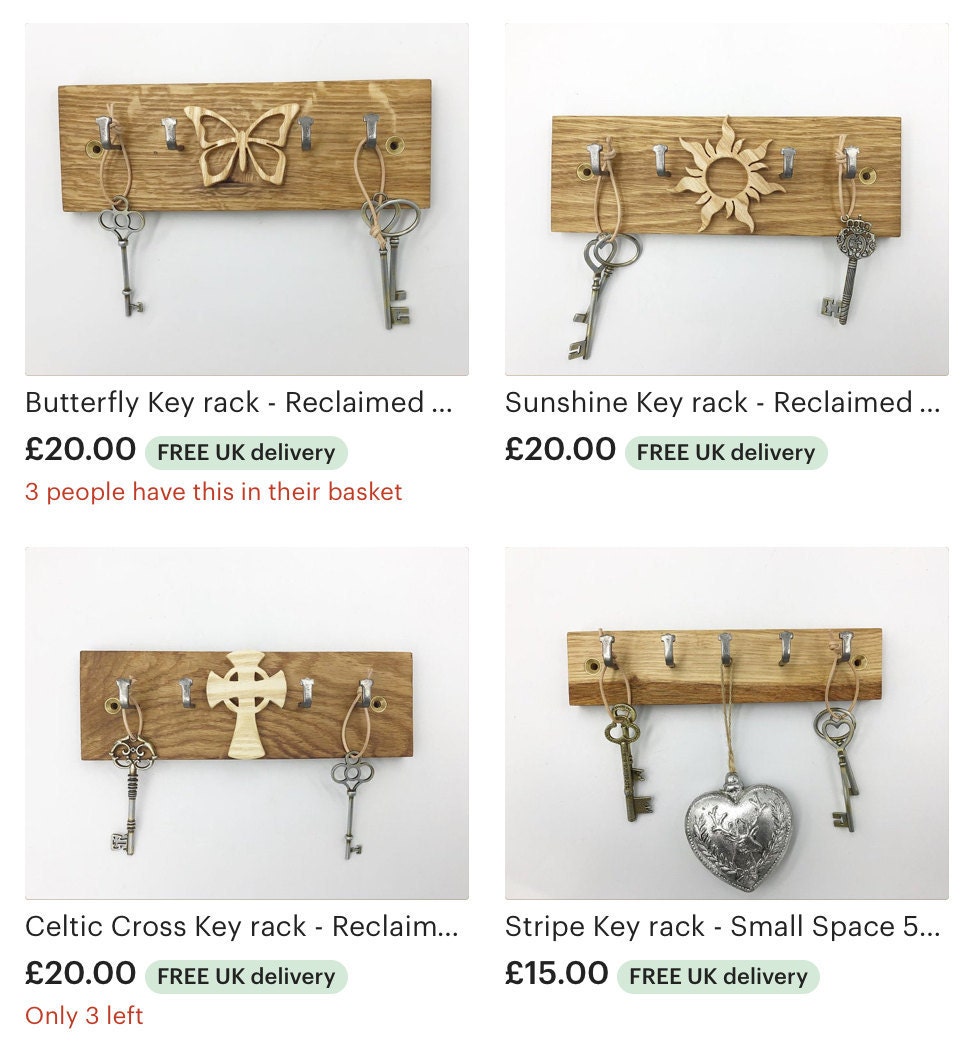 Our natural Oak wood key racks are made from sustainably-sourced Oak wood. The Oak is obtained from the waste streams of larger wood working companies. We handmade each of our key racks in our home workshop in West Wales.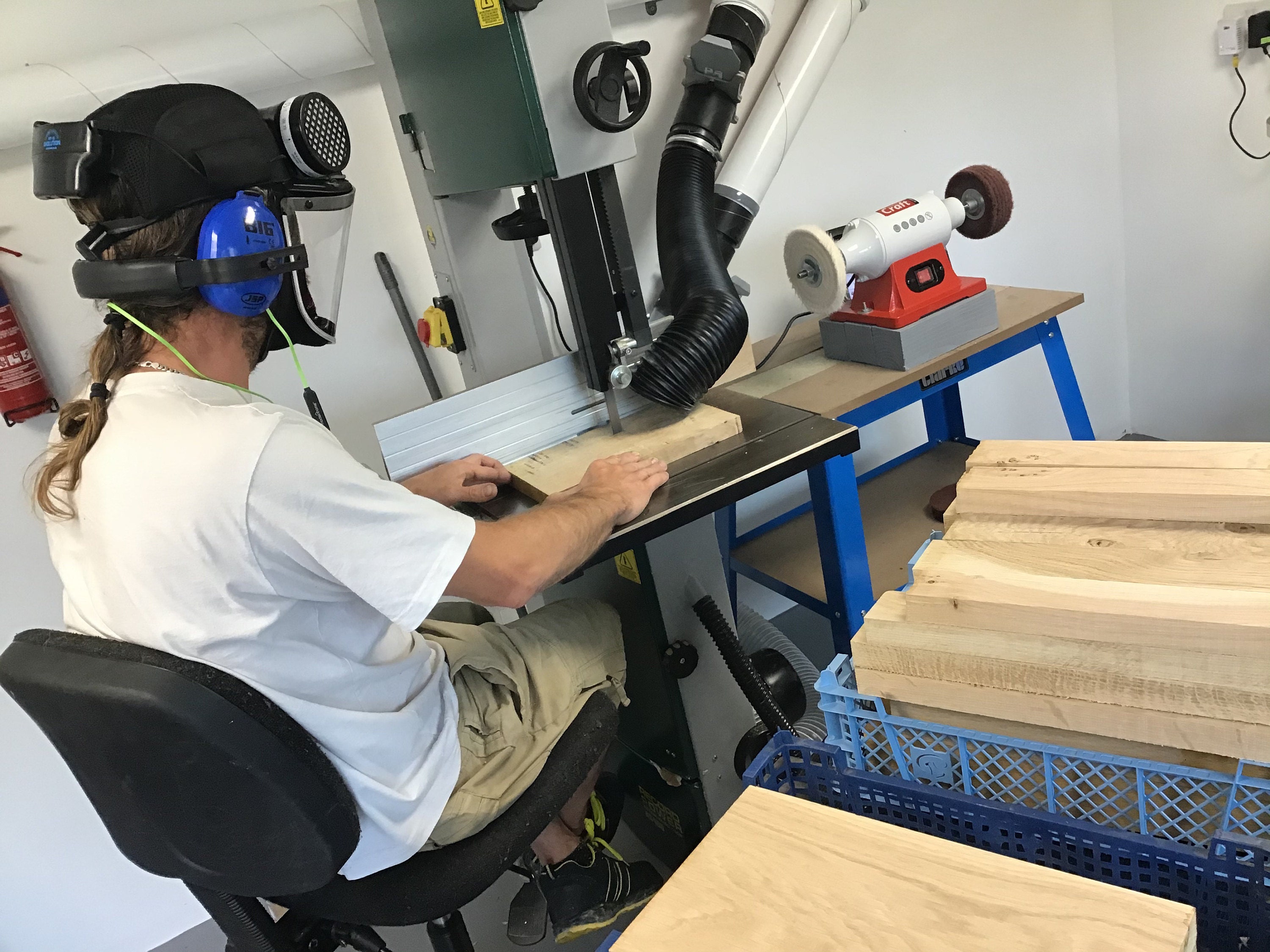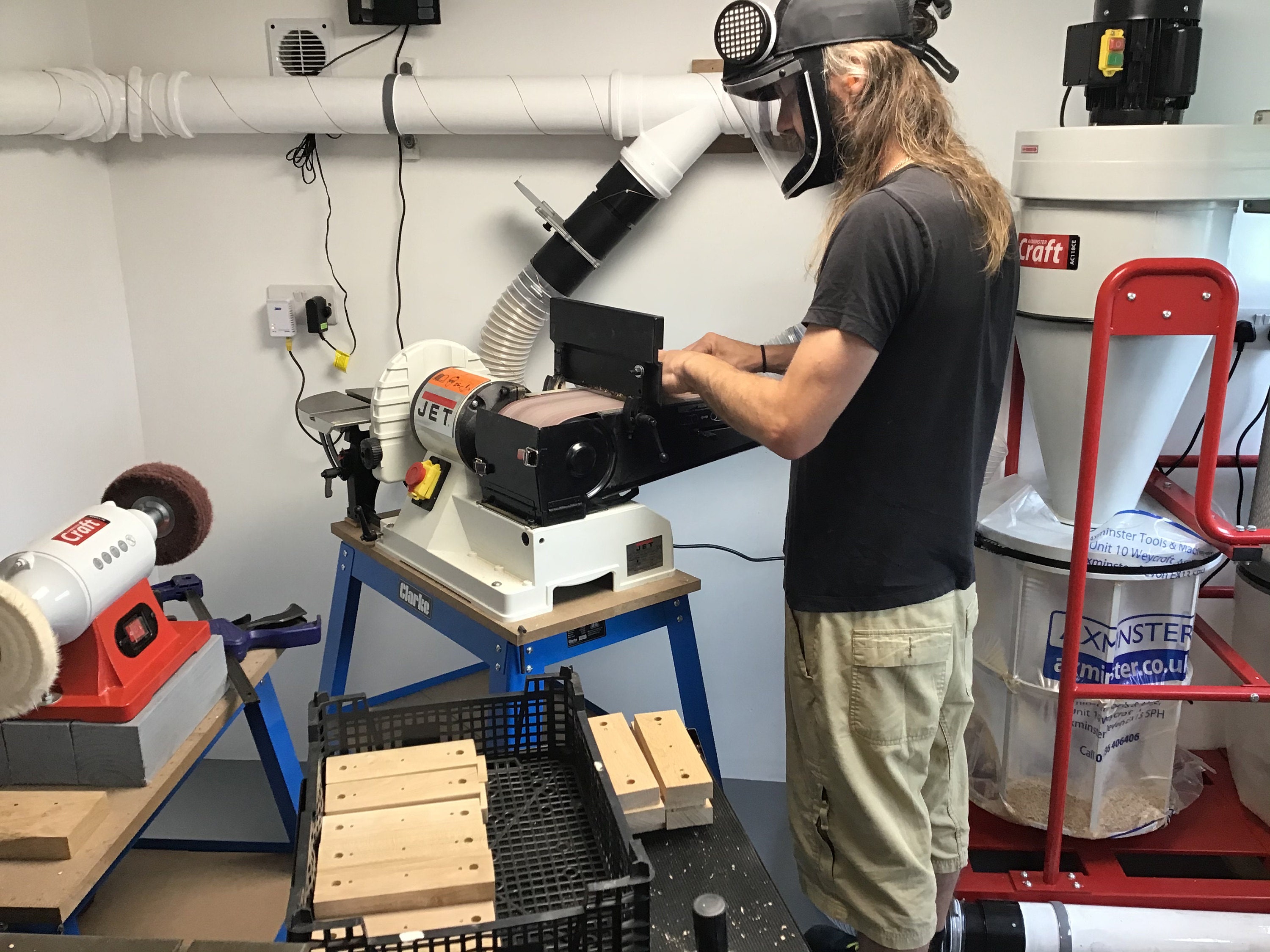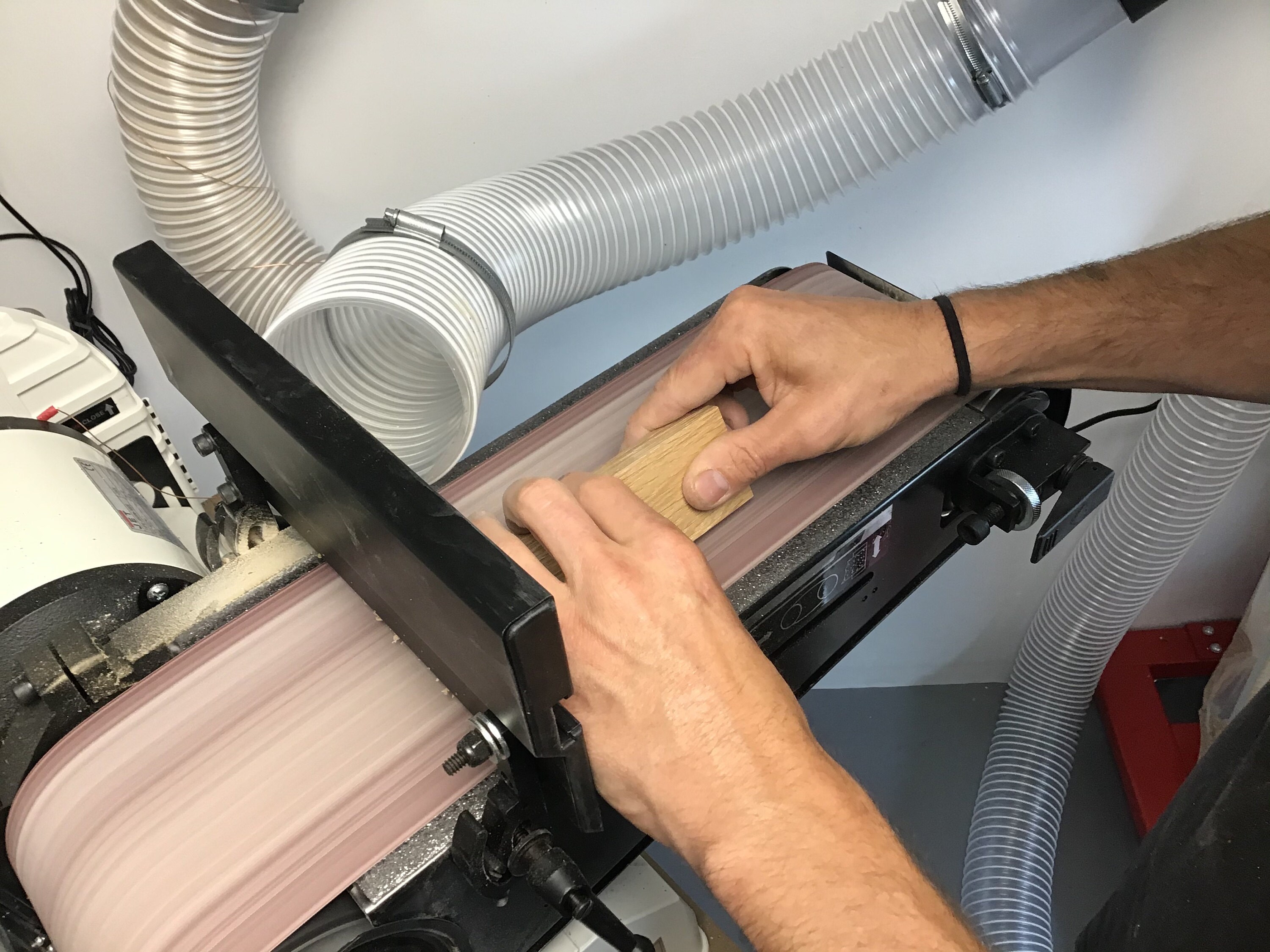 Quality and consistency are really important to us. Whether it's plain simplicity, reclaimed rustic parquet flooring wood blocks or one of our key racks with a variety of motifs (from stars, to hearts, to butterflies and birds), you can be guaranteed you'll find a rack that is just perfect for you...
We make Key Racks of a variety of width dimensions; including 16cm, 20cm and 27cm. They are available with 3, 4 or 5 hooks. 
The hooks we use are 'Brad' or 'Cut Clasp' nails, traditionally used to lay wooden flooring. Each of our nails is hand bent by us in our home workshop.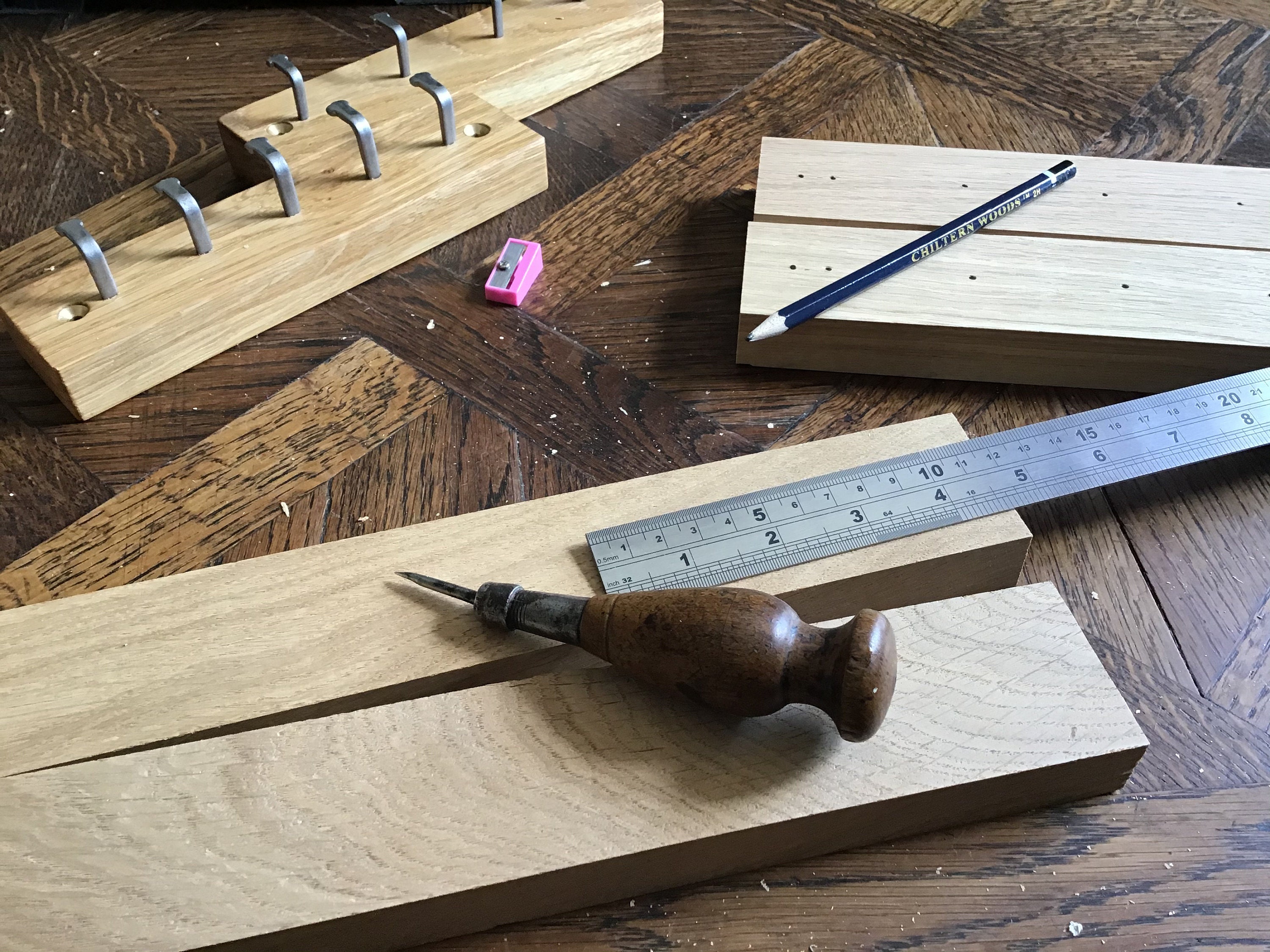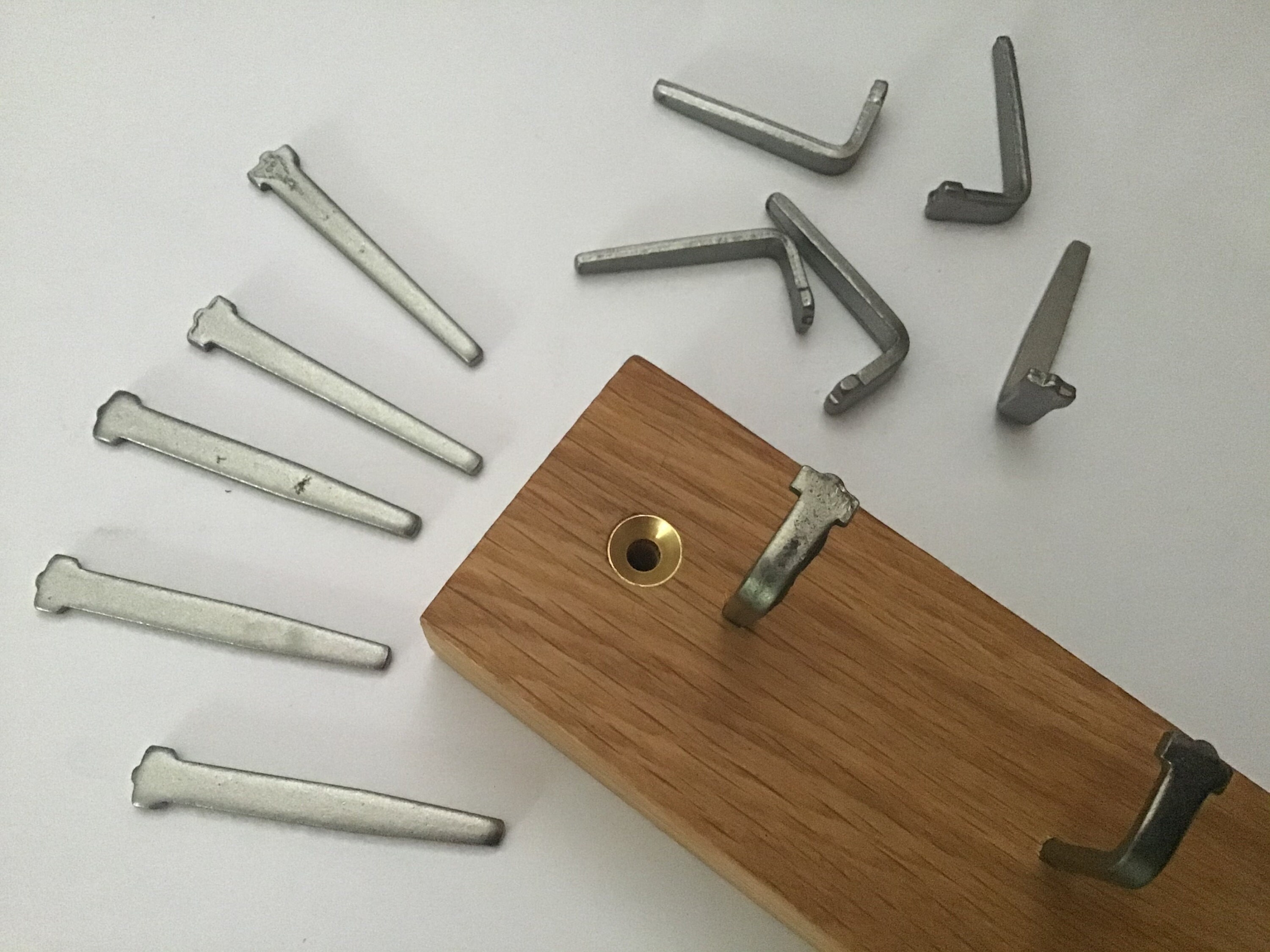 We are more than happy to make a custom made Key Rack if you require a different width and/or number of hooks.
All our Key Racks include free UK postage.