To complement our ever-popular range of key racks (available in both light Oak and Dark Oak)...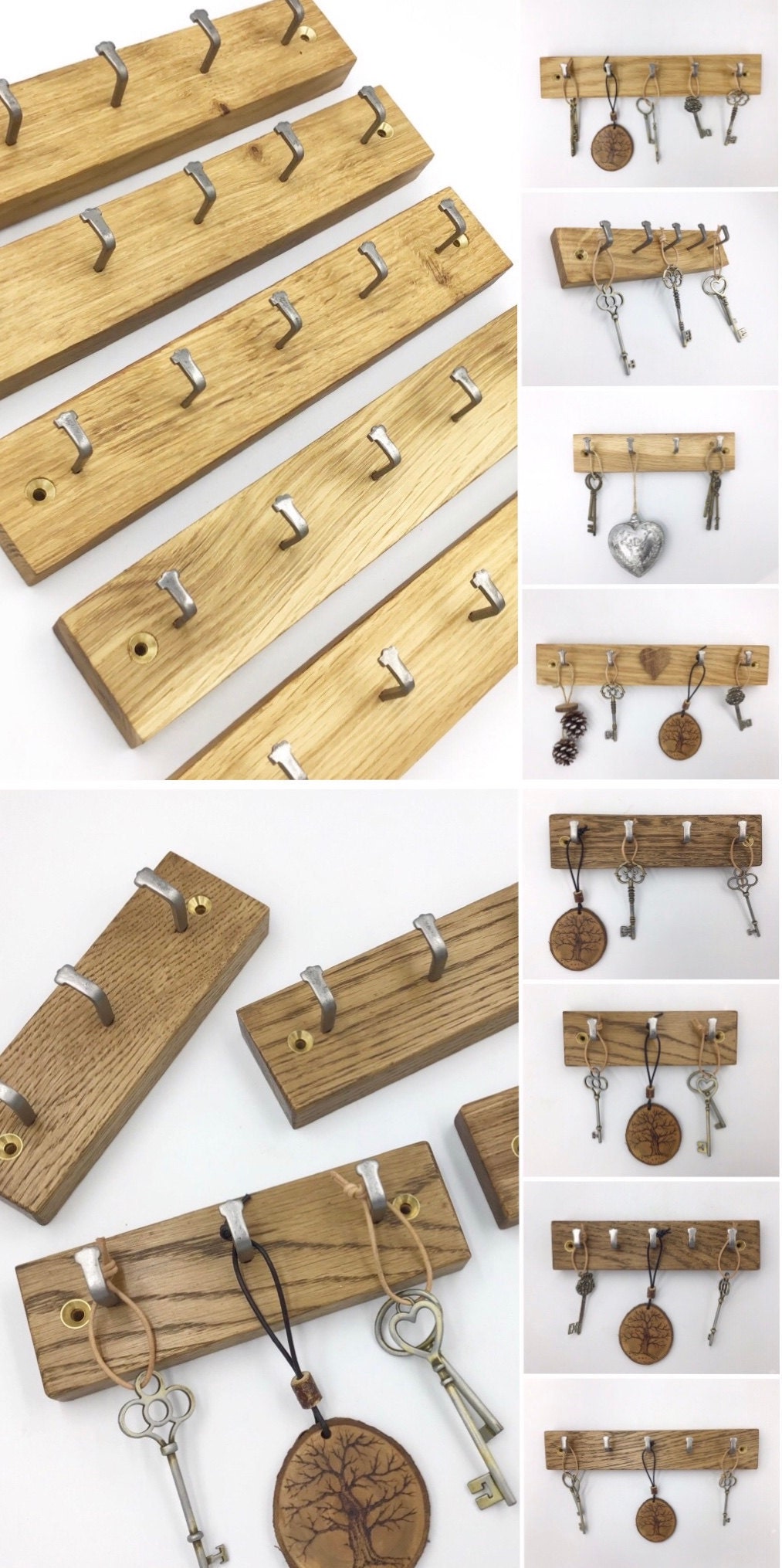 ... we have developed our range of Coat Hooks...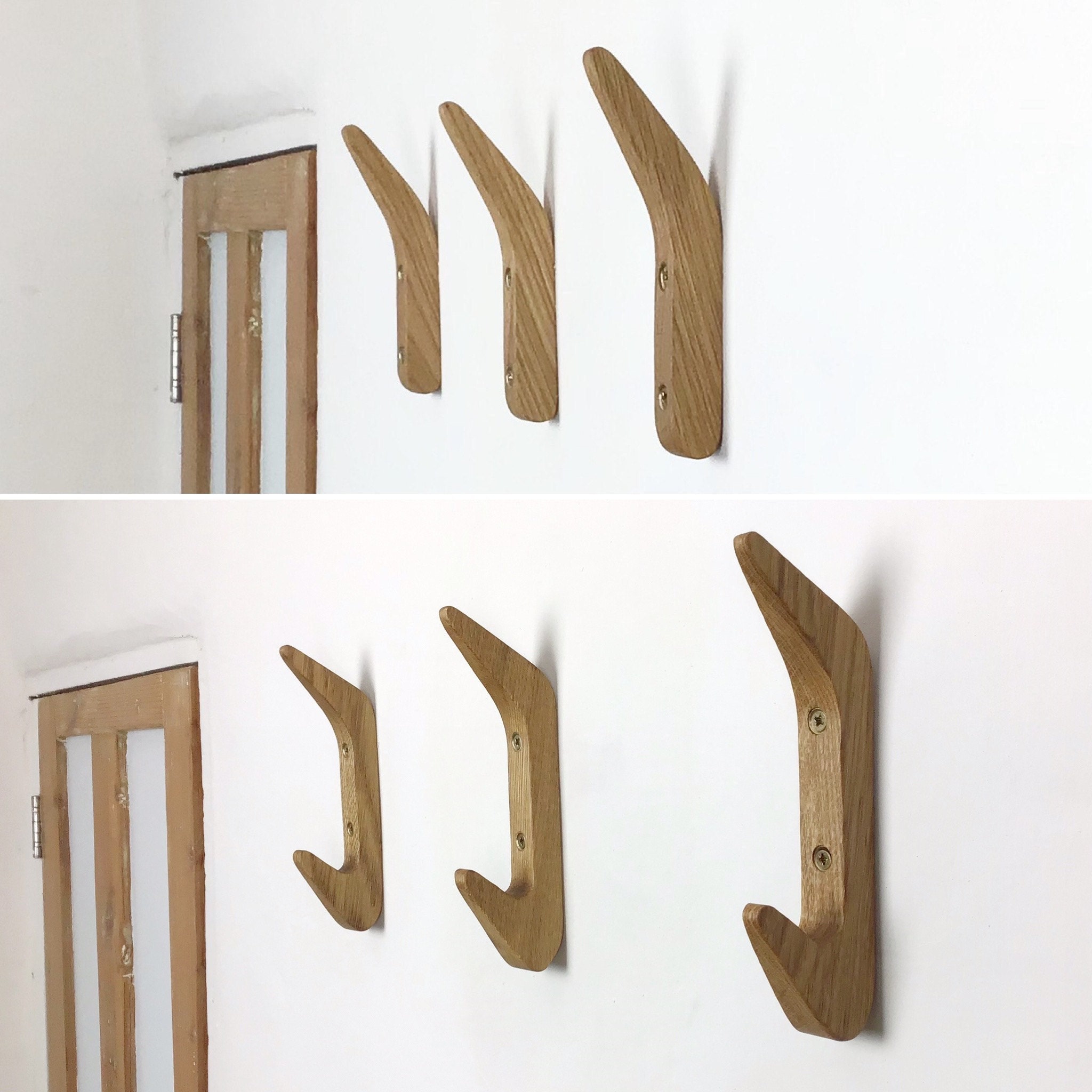 If it's simple style you are after, then our Single Coat Hooks might be for you. These are available in light or dark Oak and can be bought as single hooks or in sets of 2, 3, 4, 5, 8 or 10 hooks...

Or perhaps you want a more striking statement and would prefer our larger Double Coat Hooks? These are again available in light or dark Oak and can be bought singularly or in sets...

Whichever you choose, you can be assured that we use only sustainably sourced wood and that they will be finished to the highest quality in our home workshop.
Your Coat Hooks will be sent to you with screws and wall plugs suitable for hanging them on masonry walls. If you have plasterboard walls, then it is advisable that you obtain some good quality plasterboard fixings. So why didn't we choose 'hidden fixings'? Well, we wanted you to be assured that your Coat Hooks would be able to hold as much weight as you could hang from them (and I can still remember the weight of my daughter's school bag 😉)
So, if you are looking for a product that is locally produced in the UK and offers simple design and a high quality finish, then look no further than our Single and Double Oak wood Coat Hooks.