Well, there are 10 main steps...
1. We cut the wood into key rack sized pieces on the bandsaw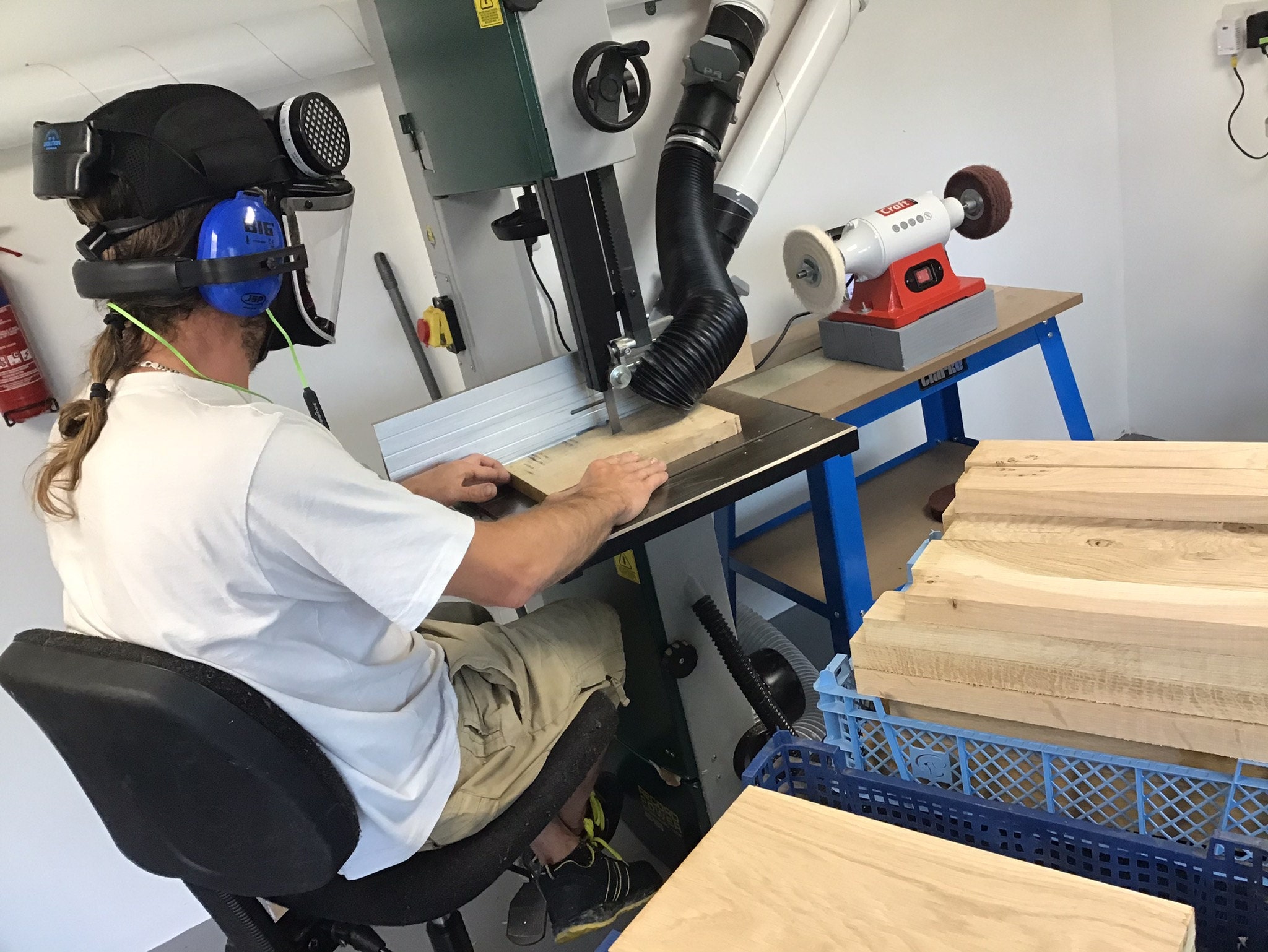 Stacking them like a giant game of Jenga is an optional step... 😂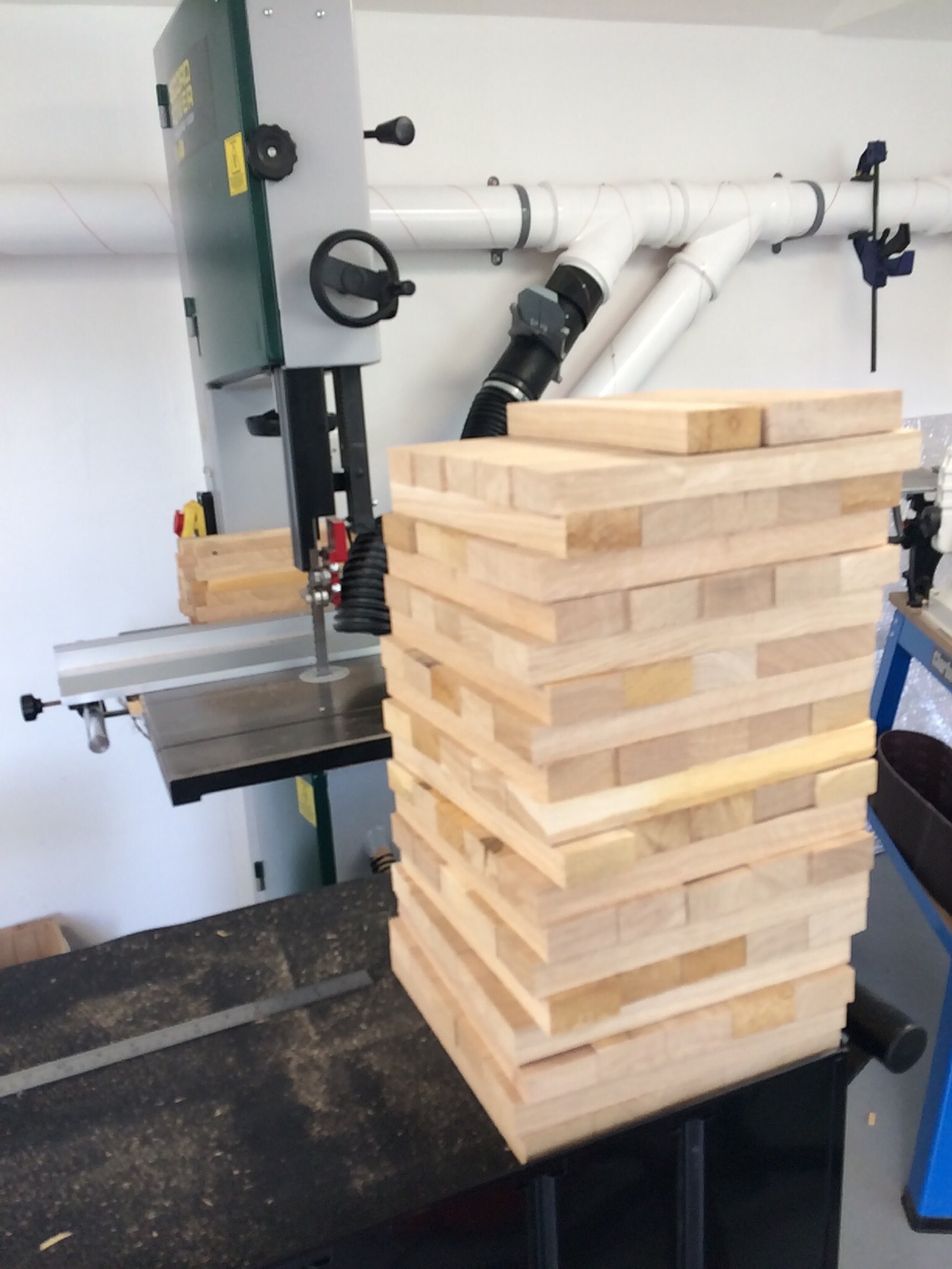 2. Then we put them all though the thickness planer to make sure they are straight and smooth
3. Then we mark out the holes where the the hooks and screw cups are going to go using a Bradawl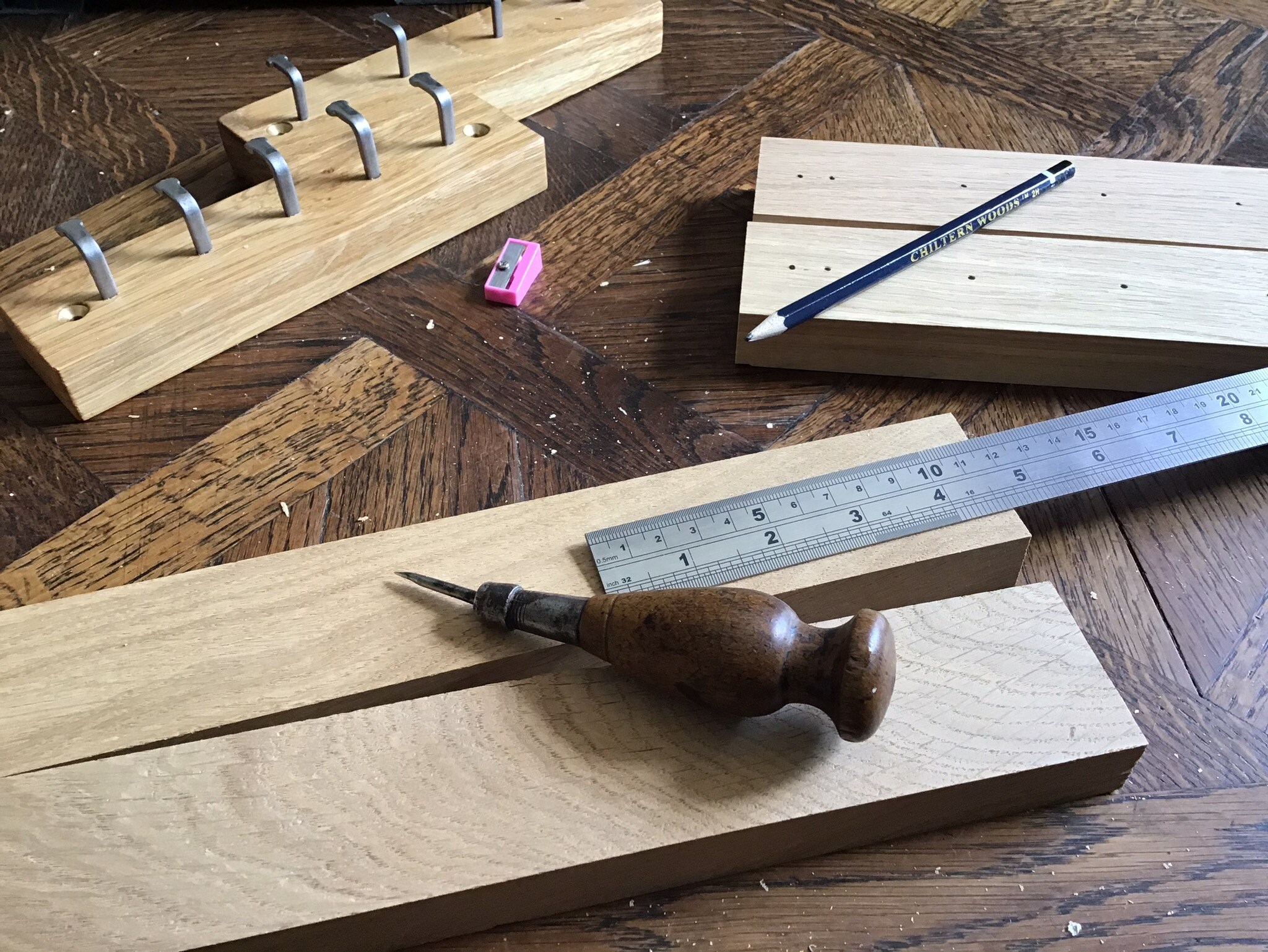 4. Then we drill out the holes on the drill press
5. Once the holes are drilled, we sand each surface to 320 grit to make sure that is super smooth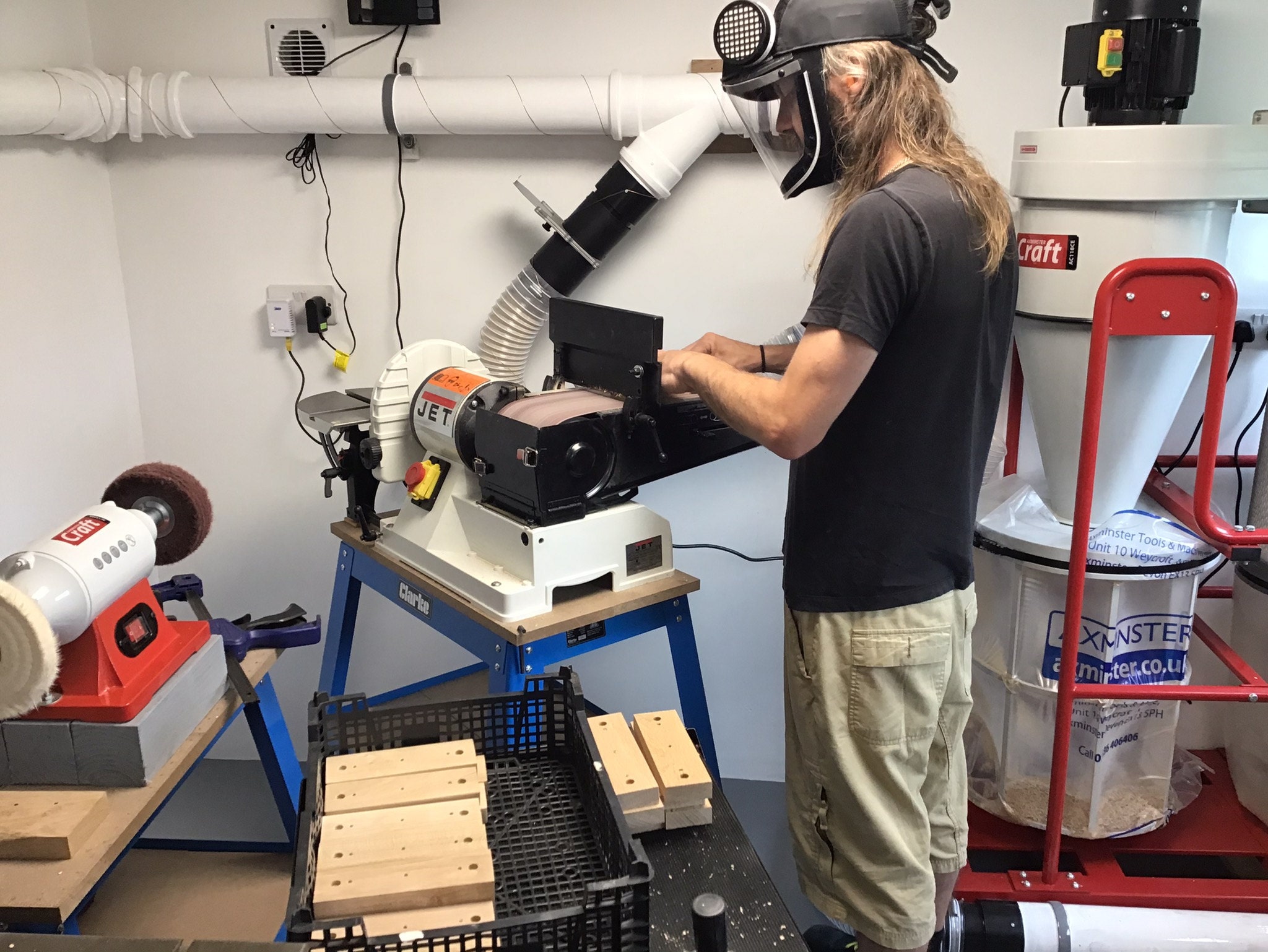 6. Then we insert the screw cups and drill through the screw holes, for you to fasten the key rack to your wall
7. Then we wax each key rack with our homemade 'wood butter' (a blend of beeswax and Tung Oil)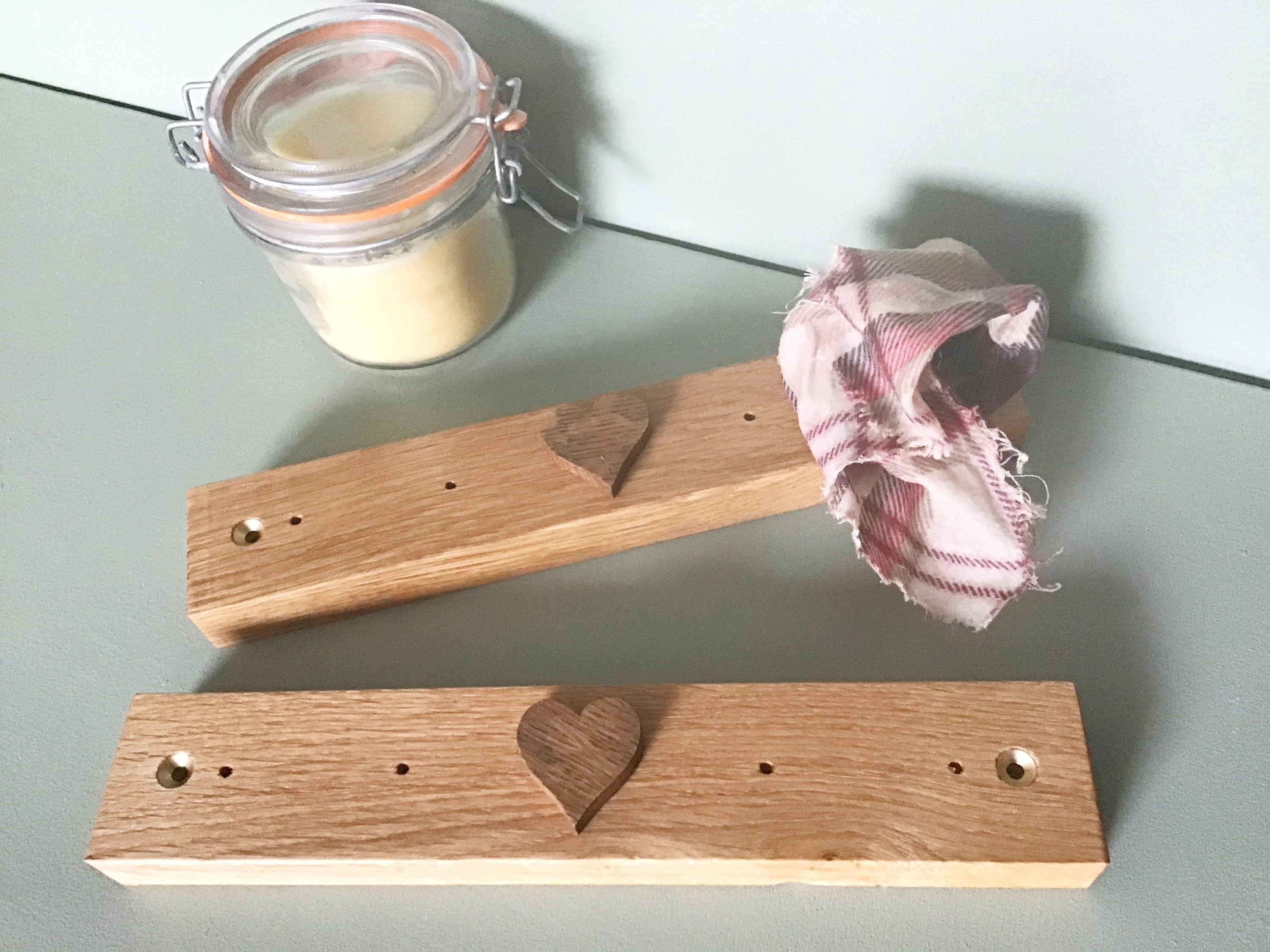 8. Each key rack is then buffed on the polisher, so give it a shiny, luxurious finish
9. Then we hand bend each nail in a vice
10. Finally, we insert each hand bent nail into the hole. Once inserted, we are completely confident that they will hold even the heaviest school bag...
So, as you can see, the final product is completely handmade using traditional techniques in our home workshop...